Simlipal: A Culture Trail in the Wilderness
"Wild jungles, unique tribes and ancient heritage, this is offbeat Odisha at its best"
An experiential holiday through the expansive jungles and tribal areas of Northern Odisha. This trip is curated for nature and culture enthusiasts who want a refreshing break from the mundane, for an intimate experience in the wild. On this immersive journey, we explore the untapped natural beauty of Simlipal National Park. Staying in scenic jungle camp cottages, we experience the unique tribal culture of the region and unearth some hidden treasures in a land steeped in history and mythology. 
Visit Simlipal: a hidden jungle paradise in the unexplored parts of Northern Odisha
Marvel at awe-inspiring waterfalls in the lap of nature, including India's second highest
Go on exhilarating safaris into the wild for a chance to spot some elusive wildlife
Explore the dreamy forested tracts, wooded hillocks and picturesque tribal hamlets
Stay in cosy, comfortable cottages of a nature camp inside the protected reserve
Trek through the jungle wilderness in search of hidden river canyons and a secret waterfall
Head out on a road trip to an ancient capital; discover its rich history and cultural heritage
Find offbeat natural wonders linked with the great epics of Indian mythology
Immerse yourself inside a tribal home and learn about their culture and age-old traditions
Experience the life of remote indigenous communities living in perfect harmony with nature
Day 1: Away from the crowds, Into the wild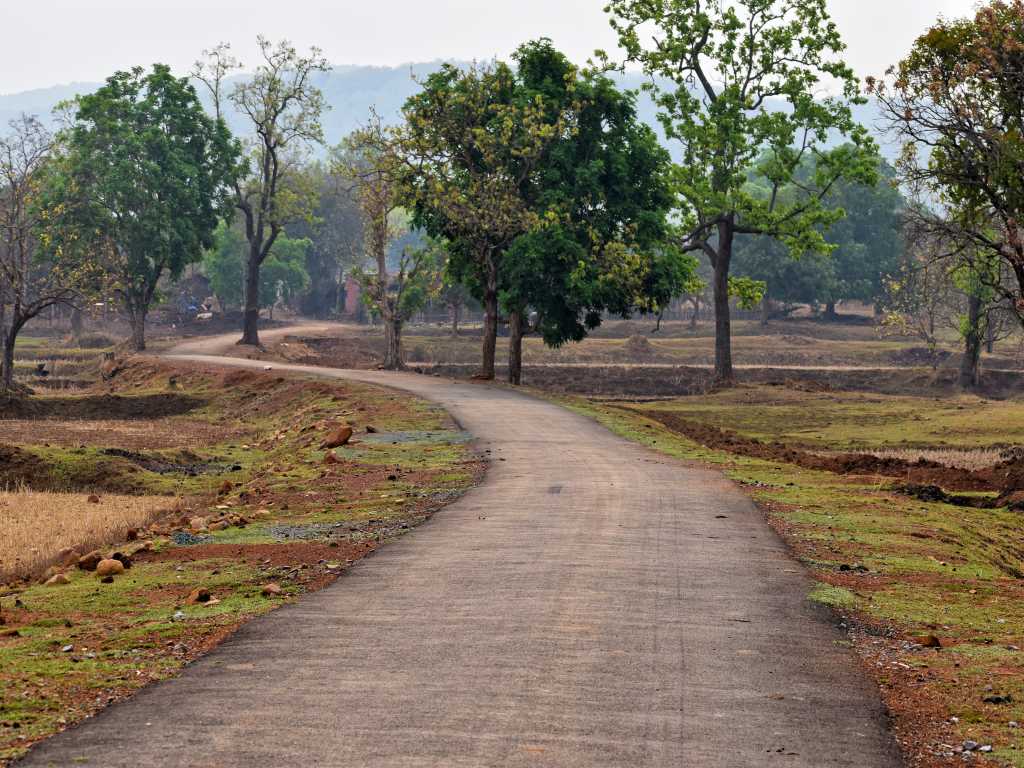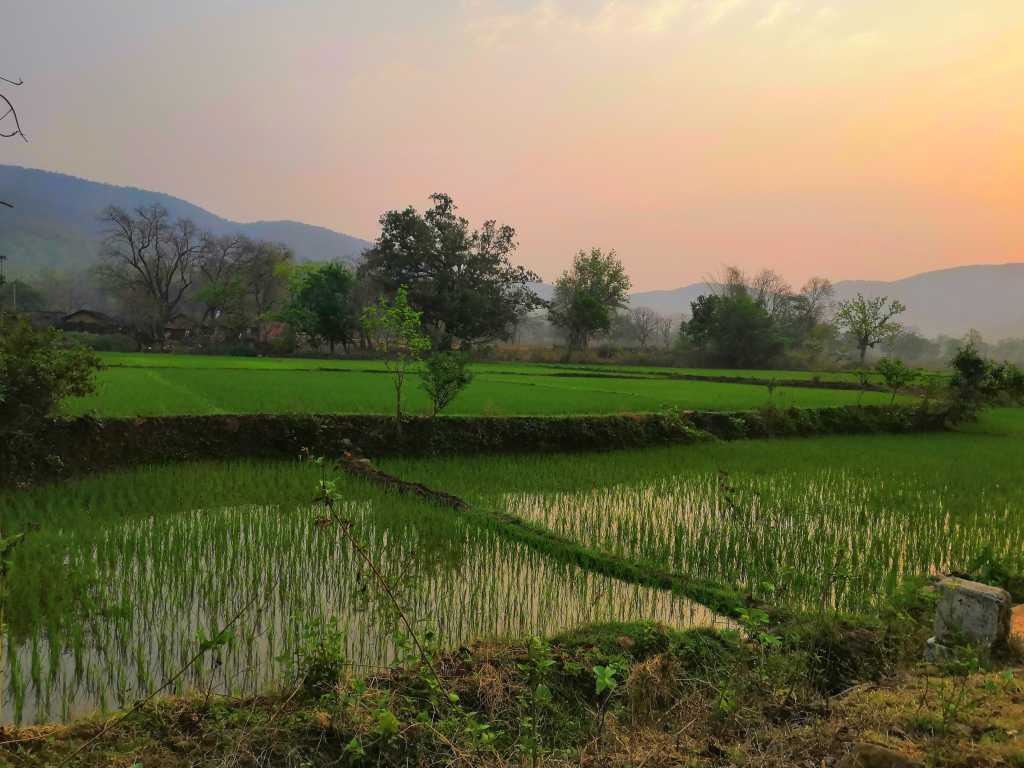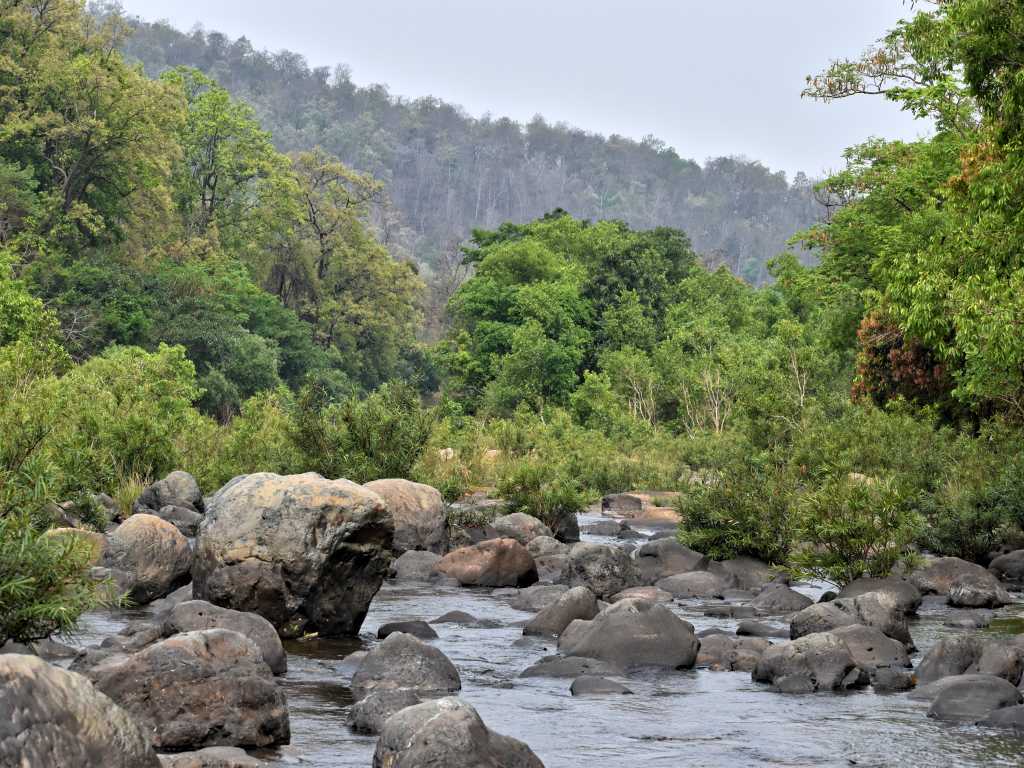 On arrival in Bhubaneshwar, we commence our scenic road trip to Mayurbhanj district of Odisha. Passing through beautiful countryside trails and picturesque rural landscapes, on the last leg of our six-hour journey, we enter the Simlipal National Park, a UNESCO designated world biosphere reserve.
A relatively lesser known protected area in India, Simlipal is located in Northern Odisha and is a nature lover's paradise. Although it derives its name from 'Simul' (Silk Cotton) trees, evergreen forests of Sal trees dominate the area. A wide range of flora and fauna, gently undulating forested hills, gurgling perennial streams and some magnificent waterfalls, all add to the beauty of Simlipal's mesmerizing green jungles.
Continuing our journey, we cross the park entrance to reach the first of our jungle camp cottages. On arrival, we check in and settle down in our cozy rooms our stay. Located at the edge of the park's core zone, our jungle camp cottages offer a peaceful stay in the middle of the Simlipal area. We rest, relax and explore the camp area before retiring for the night. The adventure begins tomorrow!
Walking is the best way to explore nature and for many nature lovers, it is a meditative experience. On the second day morning, we venture out from our cottage for a thrilling trek deep inside the jungle. We drive to the starting point and then set out on foot following thick wooded trails along a river. Keeping our cameras ready and with all our senses on alert, we silently trek through the wilderness. Our quest is to find a hidden river canyon and our final destination is reached when we come across an enchanting waterfall loudly cascading down to the canyon. On return, we retrace our steps back to our vehicle; the beautiful nature walk takes about 3-4 hours to complete.
Later in the day we get ready for our next adventure: a night safari out in the wild. Guided by some strong headlights we drive into the woods following narrow dirt tracks and explore it in the dark. Trying our luck, we pause at strategic points for a chance to get some pleasant surprises. With our vehicle lights off during the stops, pitch black surroundings all around and a pin-drop silence occasionally disturbed by nocturnal sounds, this waiting in the mystery of the night is a uniquely gripping experience.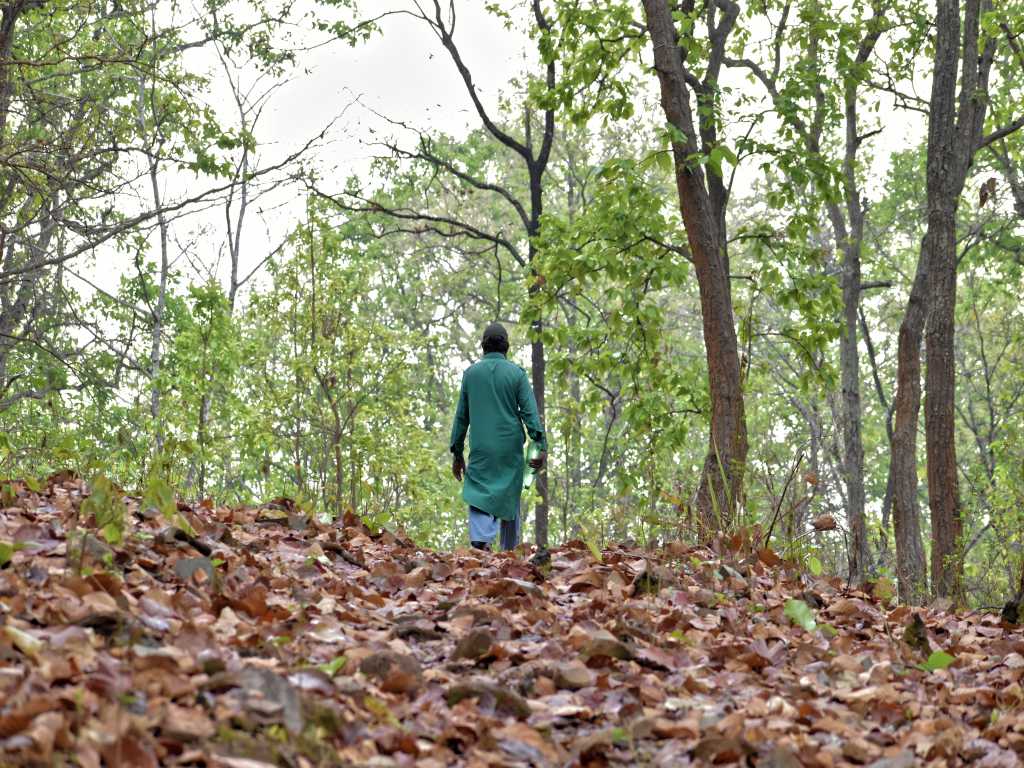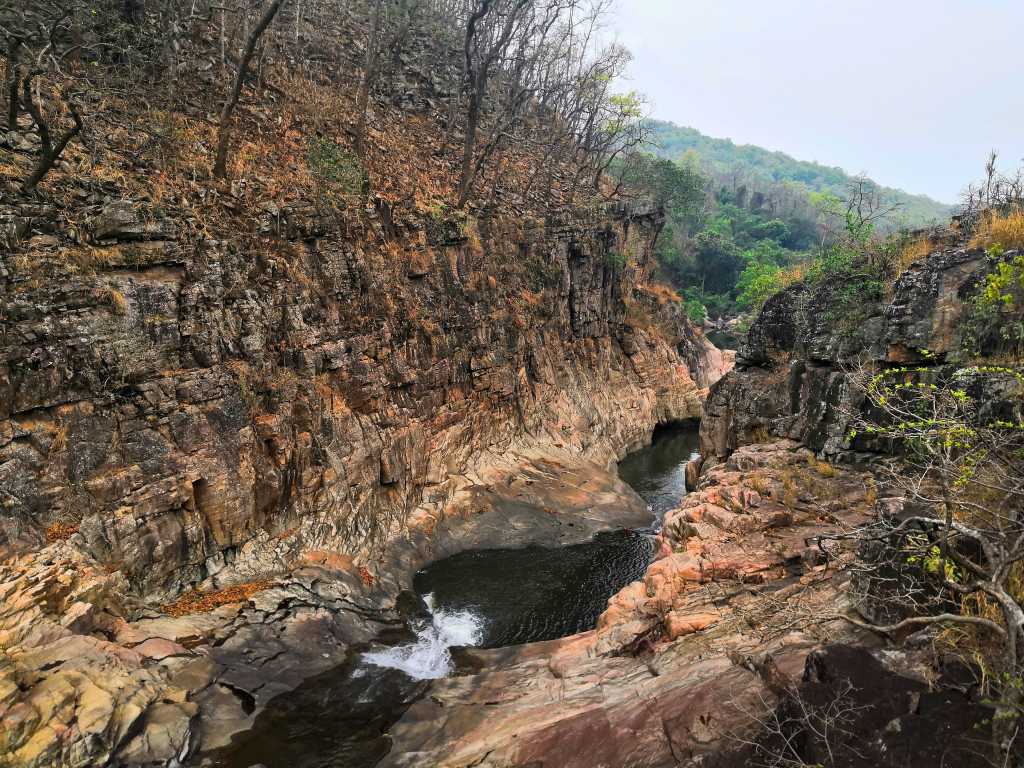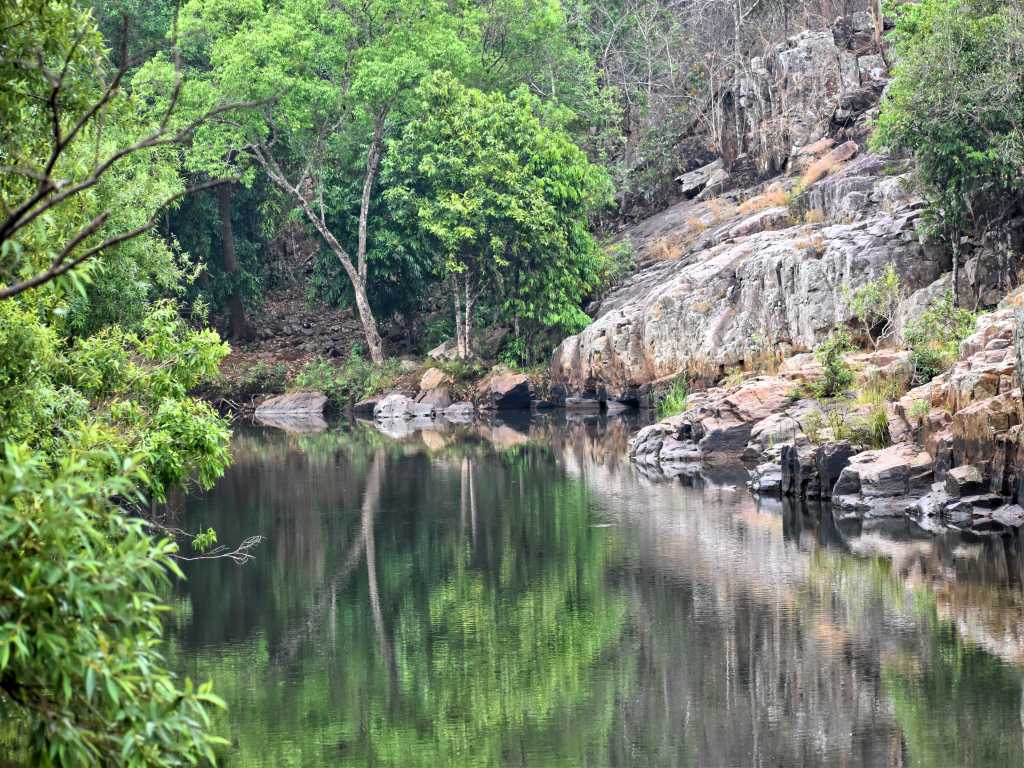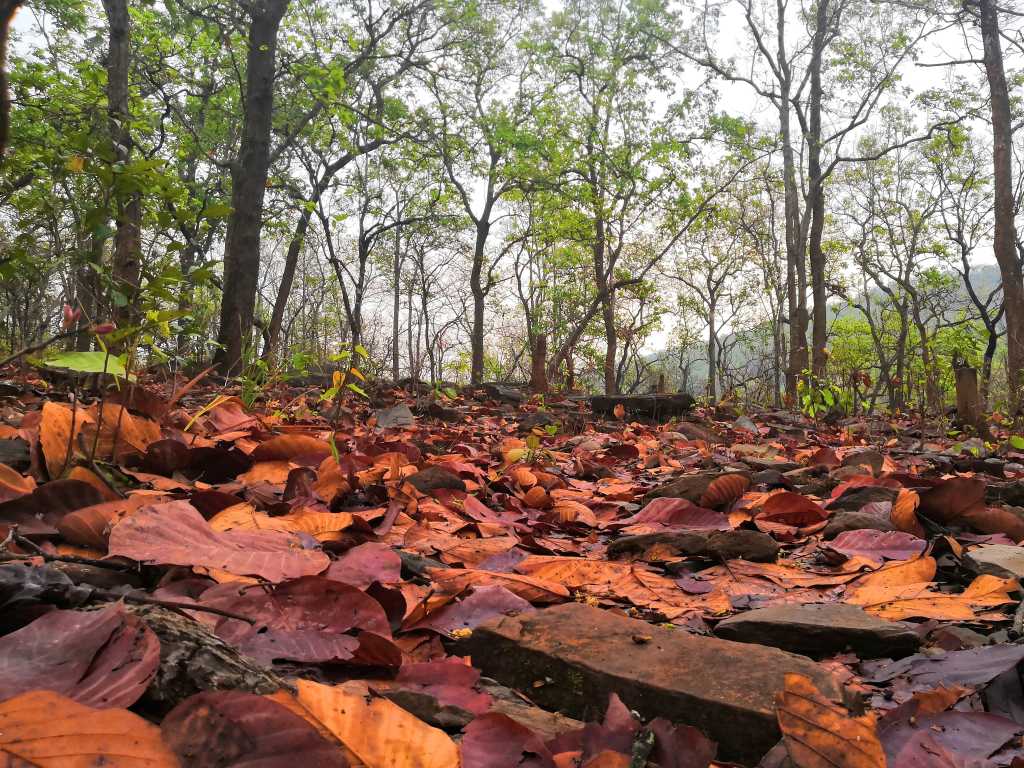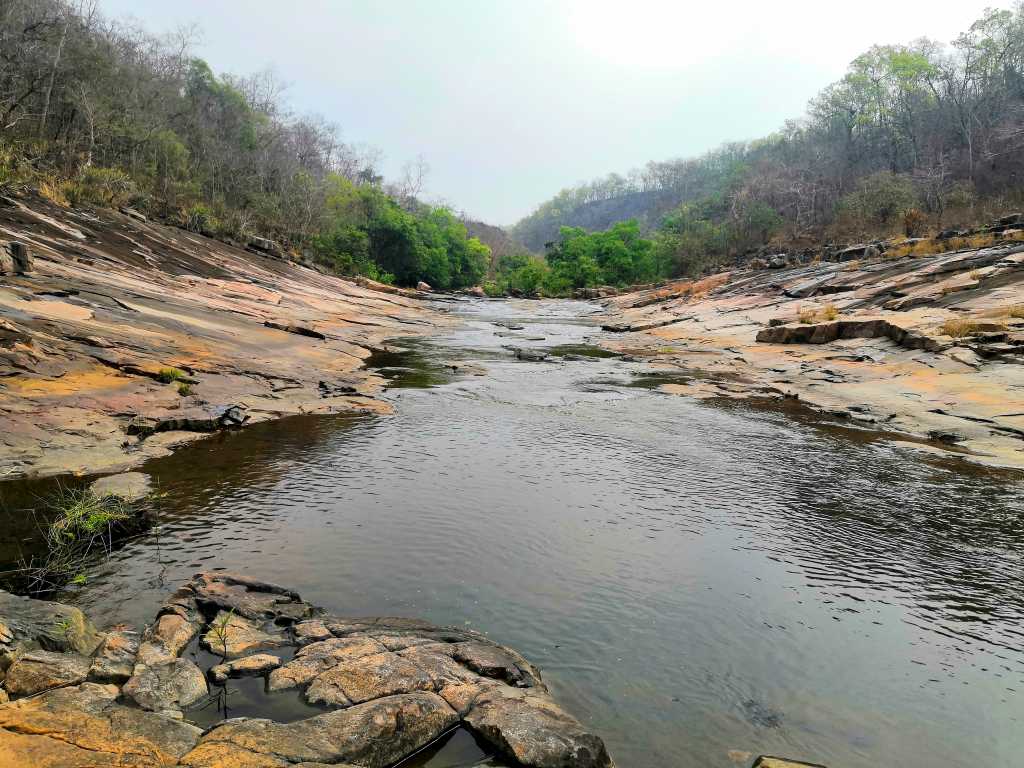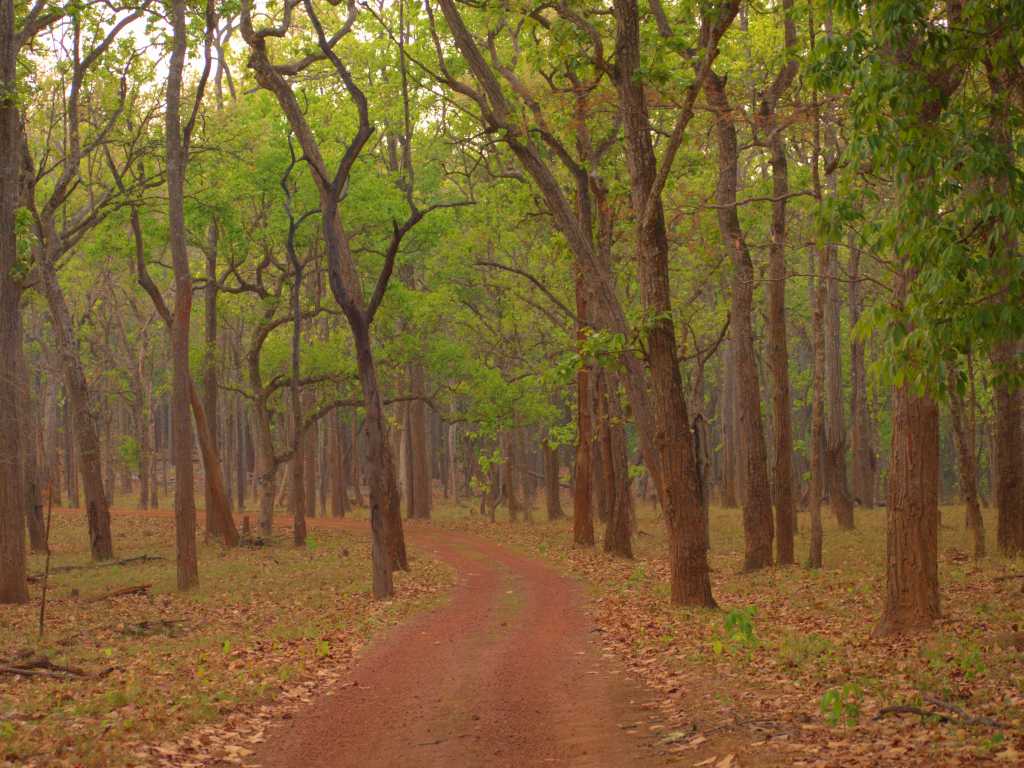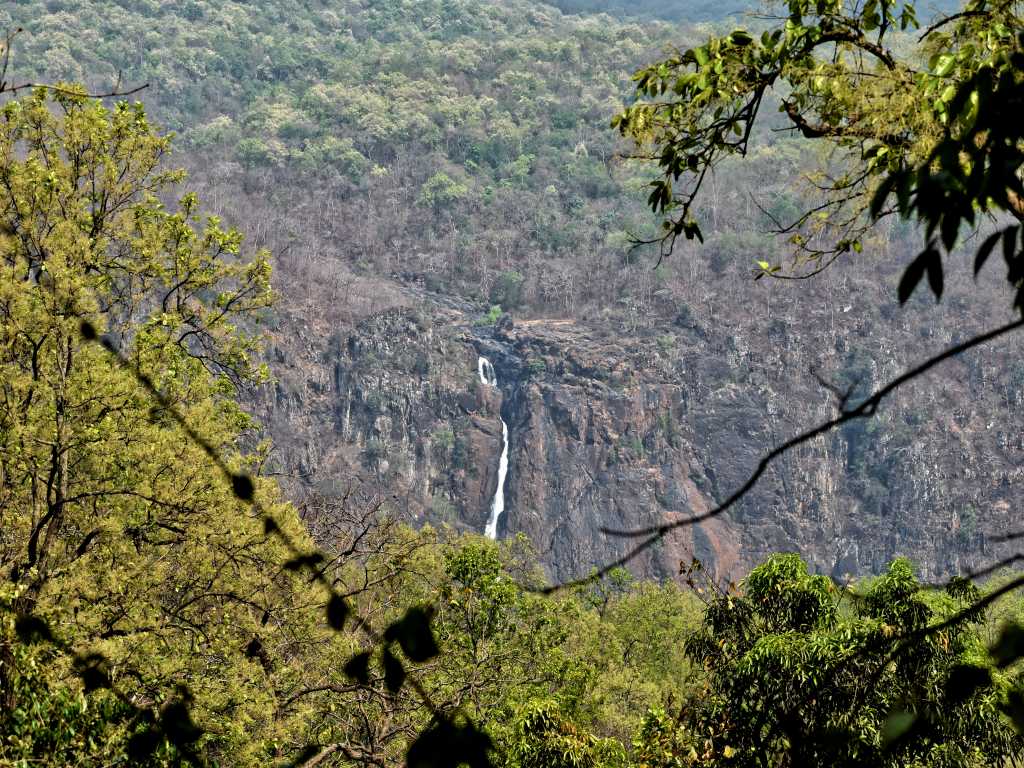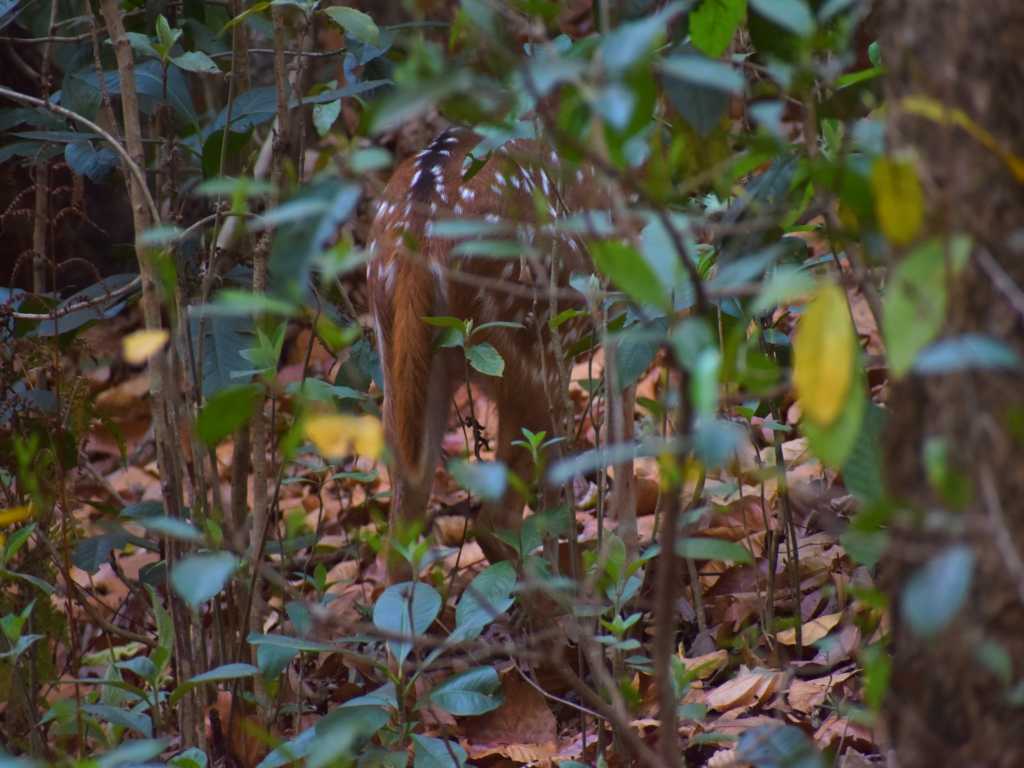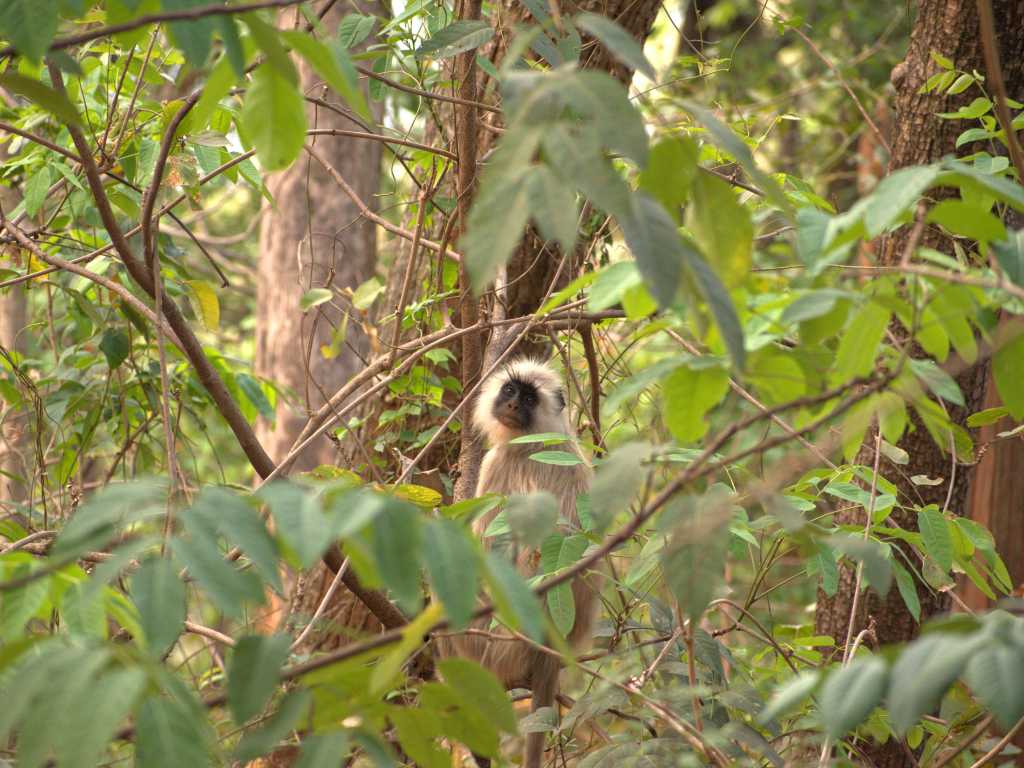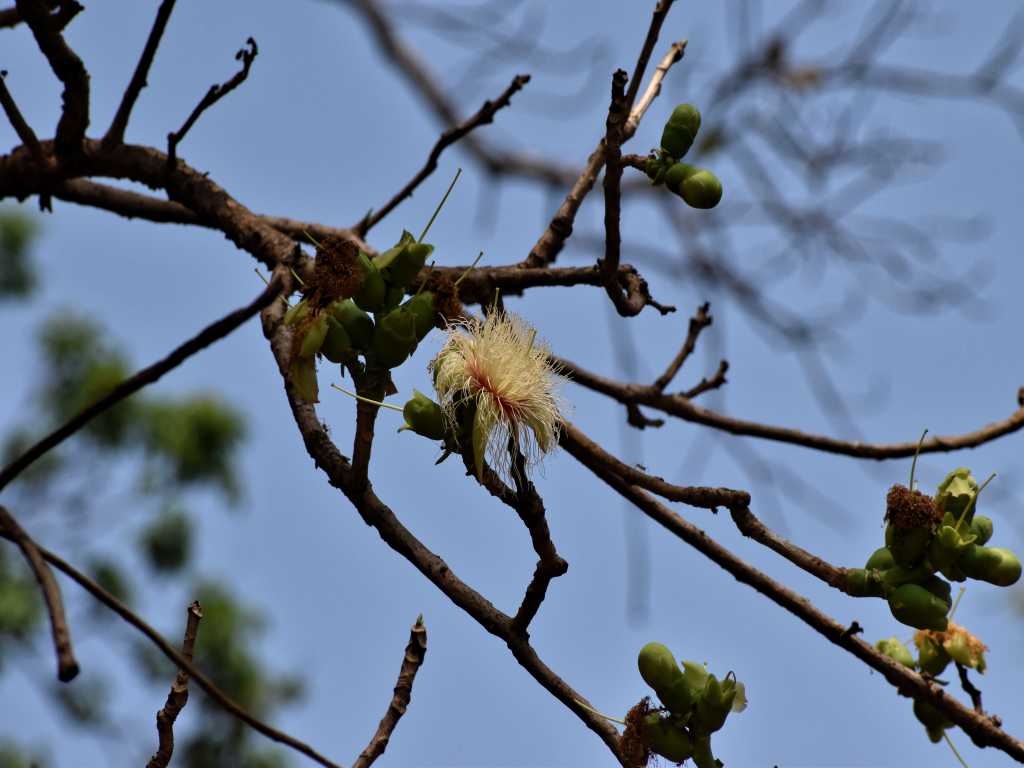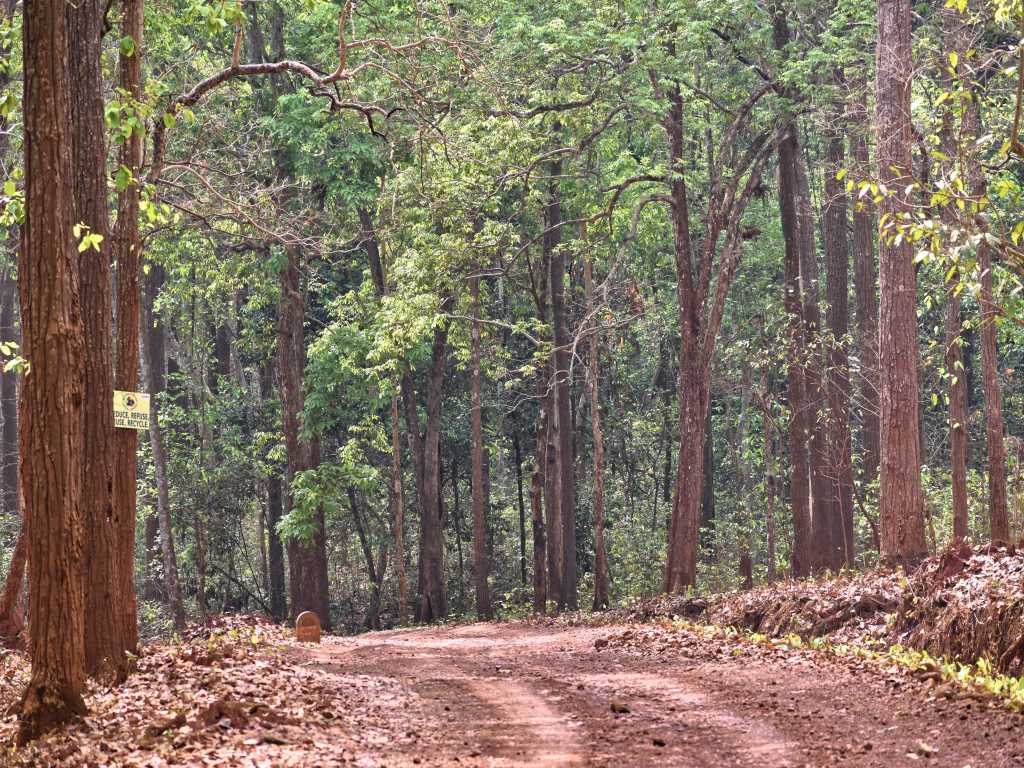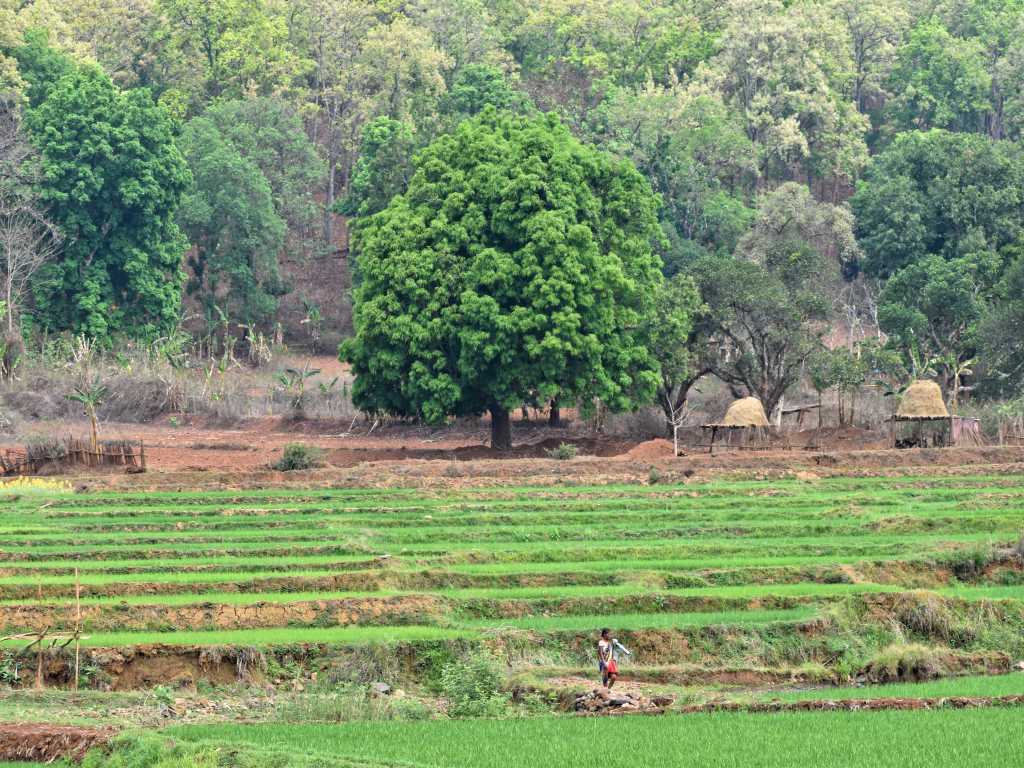 Today we venture out from our jungle camp get ready to have a closer, deeper look at the main forest area. We will also be exploring the most beautiful waterfalls inside the park including the majestic Barehipani, the second highest in the country. Today, we embark on a day safari deep into the wilderness.
Apart from Barehipani waterfall, our journey today includes a short hike at the Uski rocks area and then proceeding to capture the beauty of the breathtaking plunge waterfall of Joranda. Moving on from waterfall area, we visit the park's major wildlife sighting points: Chahala and Brundavan. Although Simlipal is home to a vast range of fauna including Tigers and Leopards, the sightings of these big cats are rare in the areas open to tourists. Most commonly seen wildlife include Langurs, Spotted Deer, Elephants, Bison, Sambar, Giant Squirrels etc.. The reserve is also home to a huge variety of avian species. especially the colourful Indian Roller.
Being alert at all times throughout our exploration is important. We keep scanning the surroundings attentively while keeping our fingers crossed hoping for some exciting and unusual encounters. Inside the park, our vehicle proceeds through the hilly tracts of dense forests with the most amazing shades of green, passing by vast stretches of lush paddy fields and tiny tribal villages. Moving leisurely through peaceful surroundings of the uninhabited areas of Simlipal is an enchanting experience. The view of deserted forest tracks of red sand lined with tall, gorgeous Sal trees lends a certain mystique to the surroundings and is a sight to behold. In the evening, we wrap up our safari experiences and trace the forest trails back to our jungle camp cottage.
Day 4: Of legends, myths and Ancient cities
Taking a break from the wooded hillocks and our jungle camp cottages, we head out today on a road trip for an immersive spiritual experience. We visit three sacred but little known sites in the historical district of Mayurbhanj. Two of these incredible places, Bhimkund and Ramatirtha are associated with legendary stories from Mahabharata and Ramayana respectively and have great mythological significance.
Bhimkund is a spectacular natural water reservoir on the Baitarani river. Encircled by verdant forests the river here creates a captivating natural environment, flowing through deep gorges and craggy heights forming stunning waterfalls.
The third place of interest today is the unexplored temple town of Khiching, the erstwhile capital of Bhanja rulers of the region. The grand Kichakeswari Temple in Khiching is an architectural marvel linked to the region's royal past. Here, we uncover the fascinating history of this ancient capital which was once a glorious city and a confluence of many faiths including Buddhism and Jainism.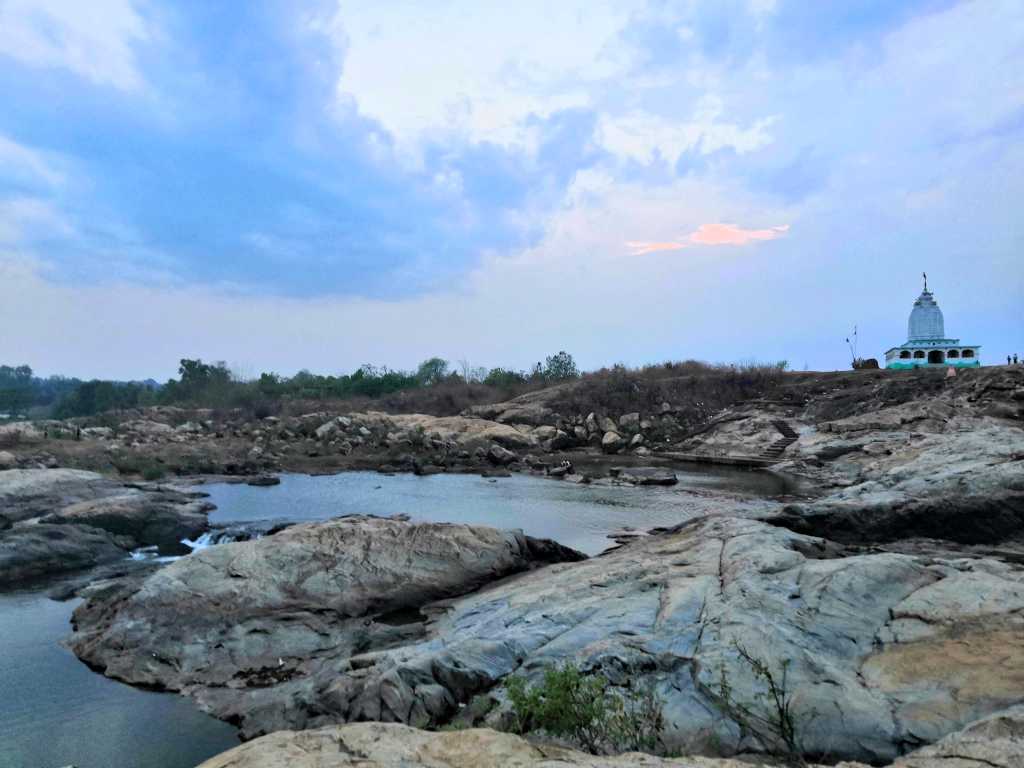 Day 5: Tribes of Simlipal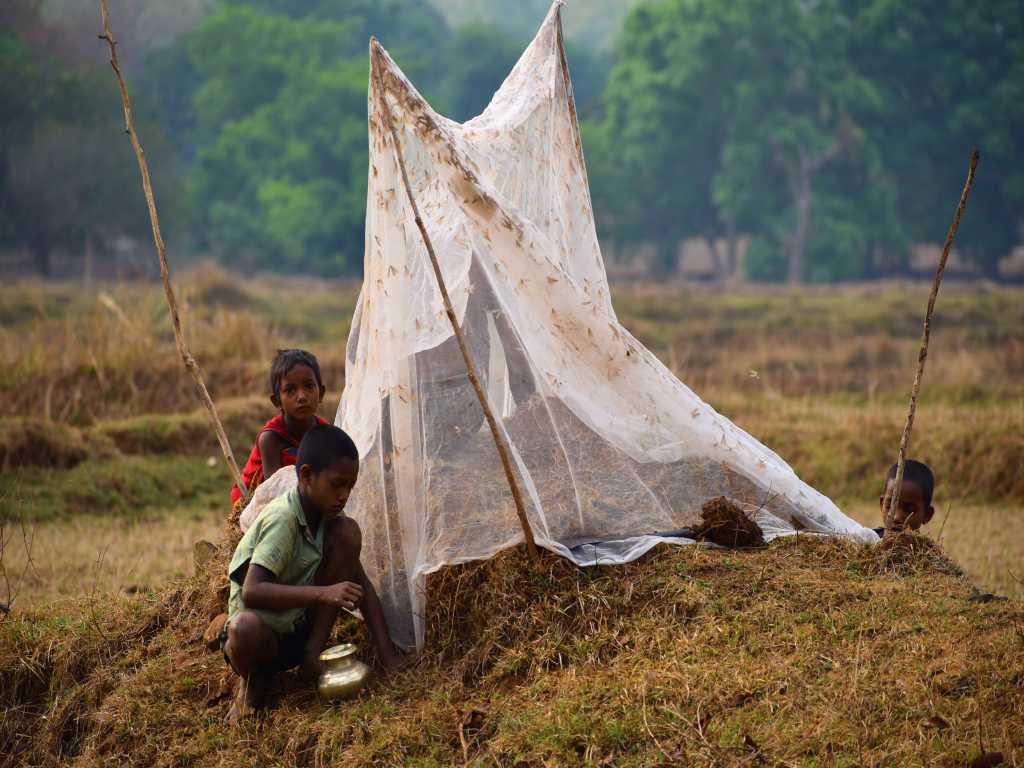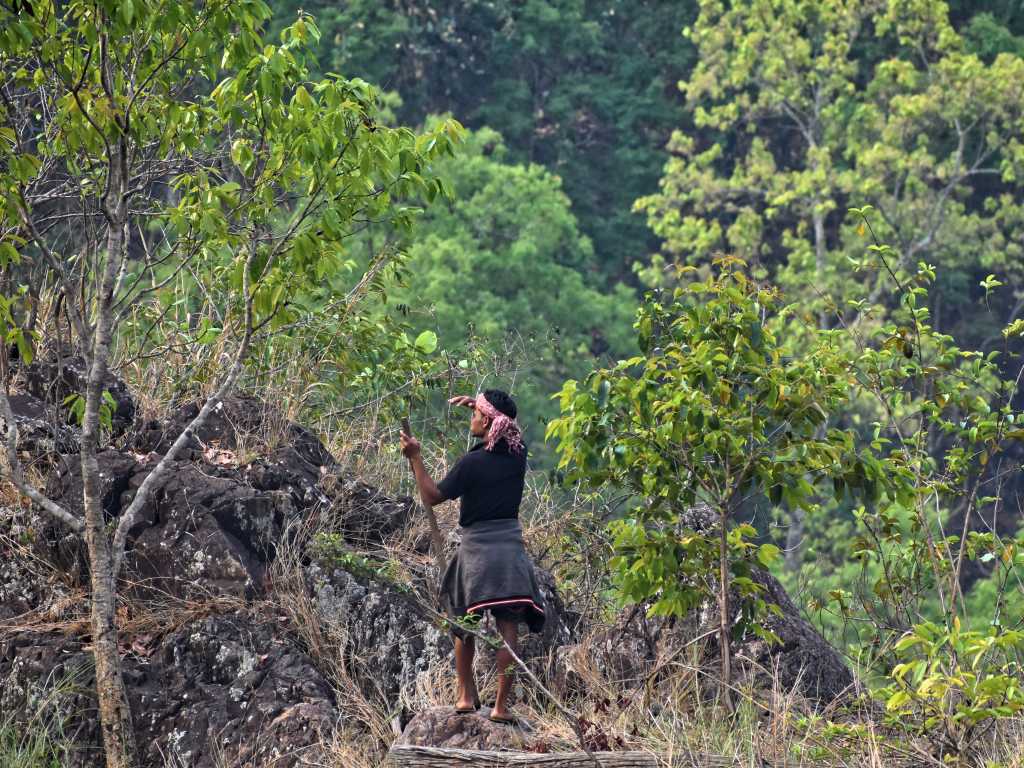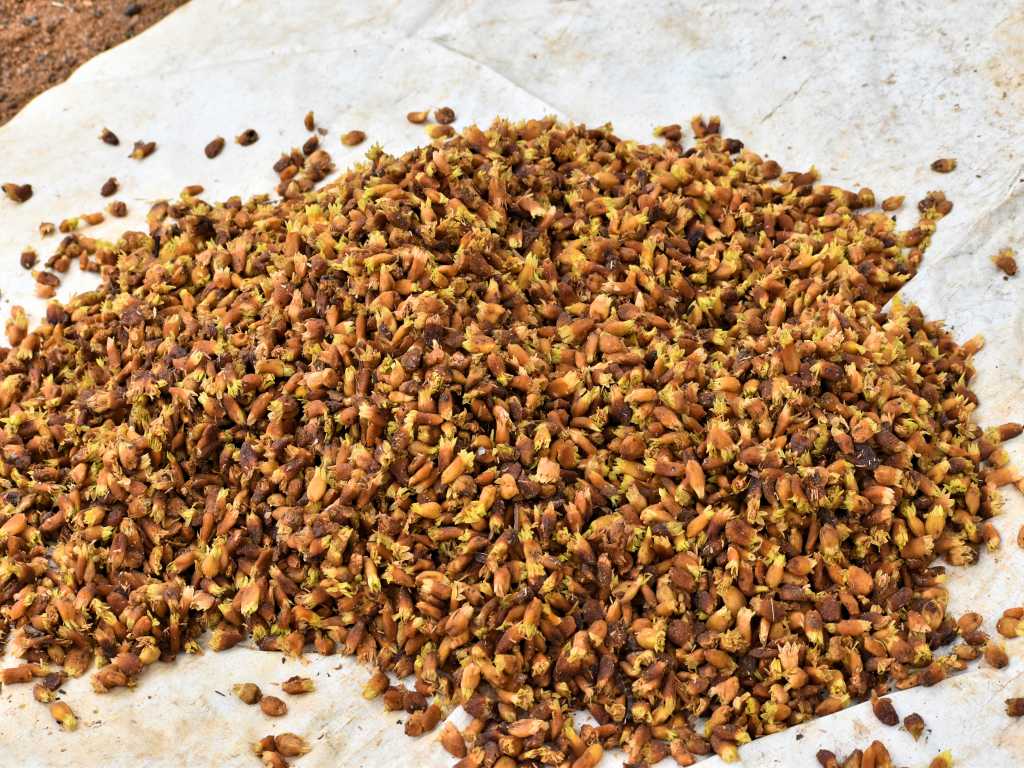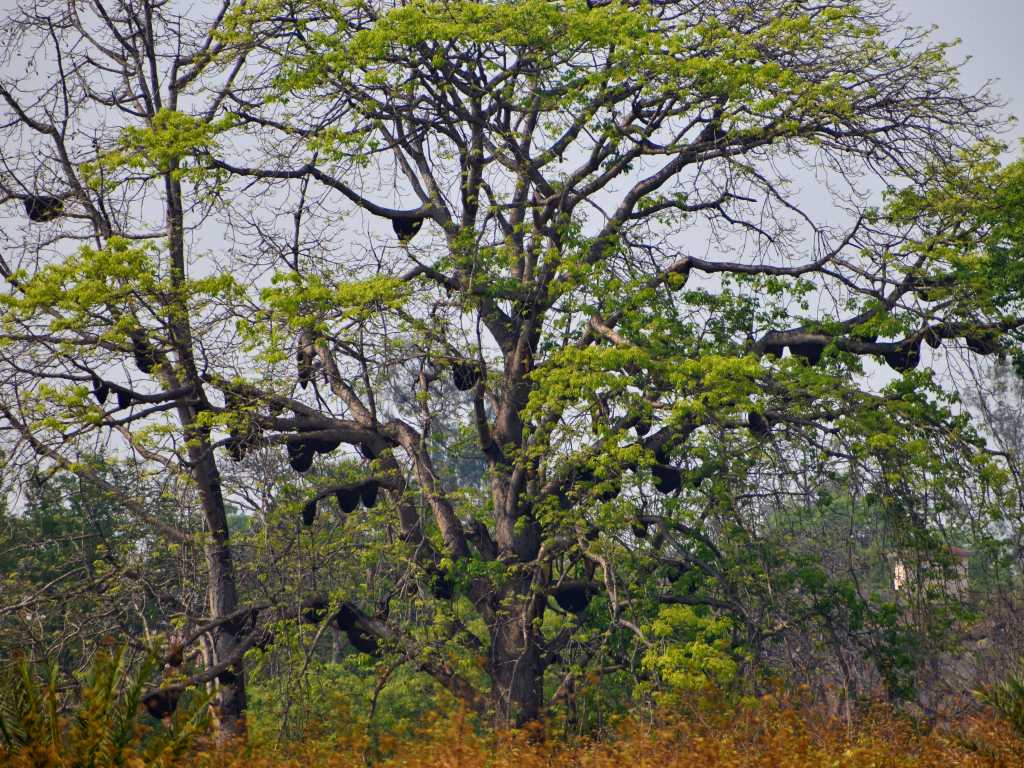 The last day of this journey starts with a rejuvenating hike in the morning. We visit Gurguria village by the Khairi river and do a short trek through its serene pine trails and later visit the Orchid garden full of rare indigenous Orchids.
The rest of the day is spent with the locals of the area, interacting with some of them, learning and exploring their culture. 
Apart from its biodiversity, the area in and around Similipal forests in Northern Odisha is home to a variety of tribes. Prominent among these are Khadia, Mankadia, Santhals, Gonda, Ho and Munda. These indegenous communities inhabit the reserve's forests and most of them are settled agriculturists practising traditional agricultural activities. Some like the Khadias are primitive tribal groups with excellent knowledge of the woodlands. They are indigenous hunter-gatherer communities living primarily off the forest, collecting forest produce like Wild Mushrooms and Mahua flowers. The honey hunters of Simlipal are from this tribal community. They venture out on long hunting campaigns, trekking in the hilly tracts and climbing in dangerous places for gathering wild honey.
Today we learn about their livelihood and traditional practices. We visit an Adivasi home and get to know about their local tribal customs, century-old beliefs, interesting food habits along with understanding their struggles and problems of daily life; listening to some of their incredible stories gives us a fresh perspective to life. Immersing ourselves in their own little world, we spend the day discovering the immense socio-cultural value of these people and appreciating how they have been living in perfect harmony with the wild for ages.
For Trip Booking, Costs and More Details, Please Contact Us:
A personalized itinerary can be crafted based on your group's interests, expectations, and preferred dates and time duration. For tailoring a suitable Simlipal or Mayurbhanj travel plan just for you, please call/whatsapp: +91 8951064013 or mail at contact@ekaxp.in