KASHMIR: Postcards from the Paradise
"I have never seen Kashmir like this"
Kashmir is an extraordinary slice of heaven and arguably the prettiest region of India. From popular, trendy and famous spots like Gulmarg and Pahalgam to the uncommon, offbeat and less-trodden wonders of the region such as Doodhpathri and Daksum, this unique trip gives you a complete and holistic experience of Kashmir over ten unforgettable days. It is especially designed for those who want to discover the paradise beyond the touristy scenes and go deeper to see some of the real Kashmir.
Travel to Doodhpathri and Yusmarg, two outstanding slices of green heaven
Explore the lush alpine meadows and dense pine-covered jungles of Aru valley
Trek on a shepherd trail of the Wangat wilderness to a pristine confluence of remote creeks
Visit Aharabal, a spectacular waterfall and Verinaag, a magnificent natural spring with a royal touch
Stay with locals and experience their culture at the idyllic hamlets of the Sindh valley
Take a pleasant Shikara ride to vibrant floating bazaars of the iconic Dal Lake
Marvel at the majestic Sun Temple of Martand: the oldest and the only one in Northern India
Discover the ancient ruins of Naranag: an 8th-century temple by the erstwhile Hindu empire
Witness a surreal sunset over the Dal from a stunning royal garden built by the Mughals
Savour authentic kashmiri culinary delights and enjoy scrumptious local delicacies
Day 1 & 2: From Land of Lakes to Valley of Milk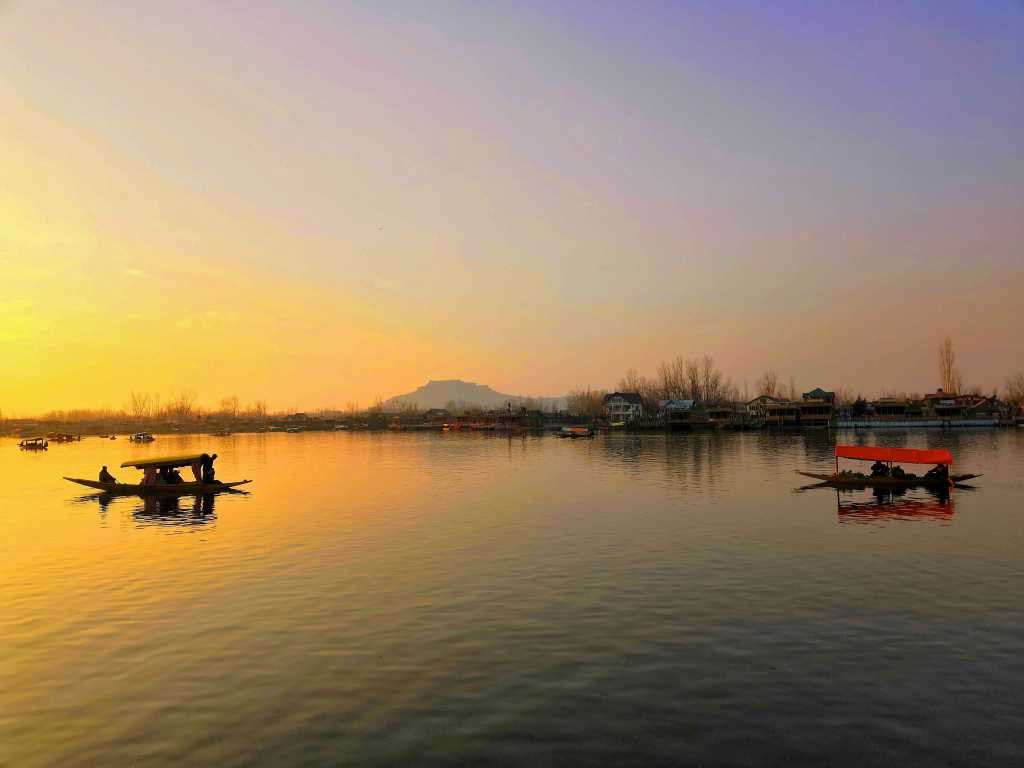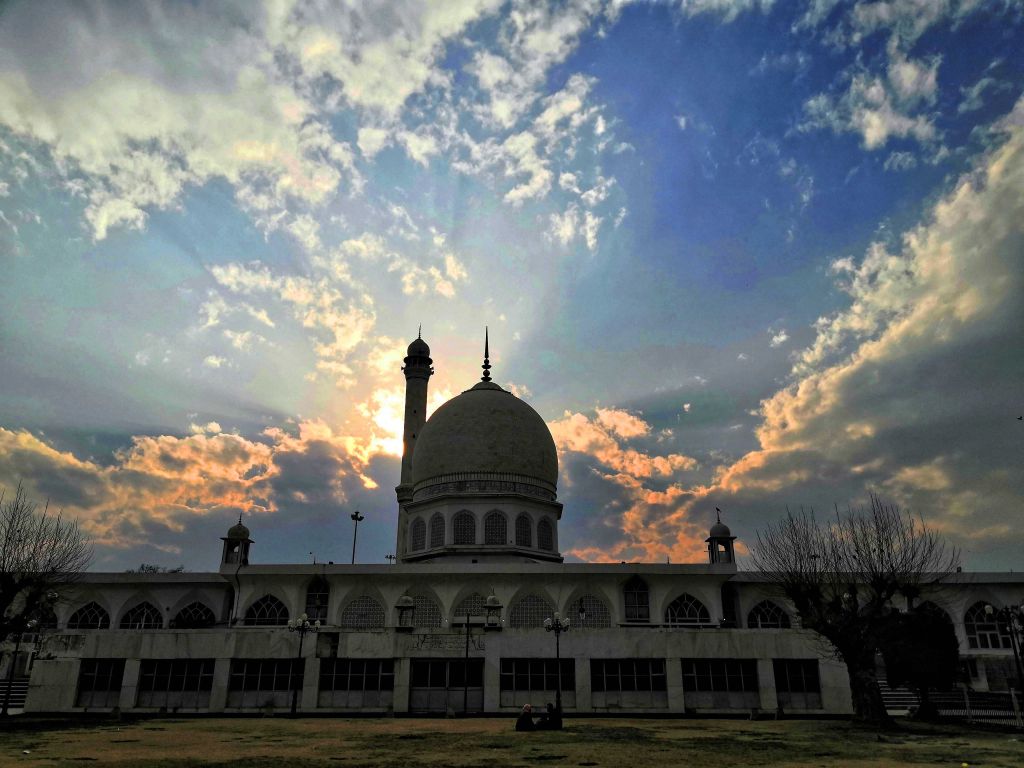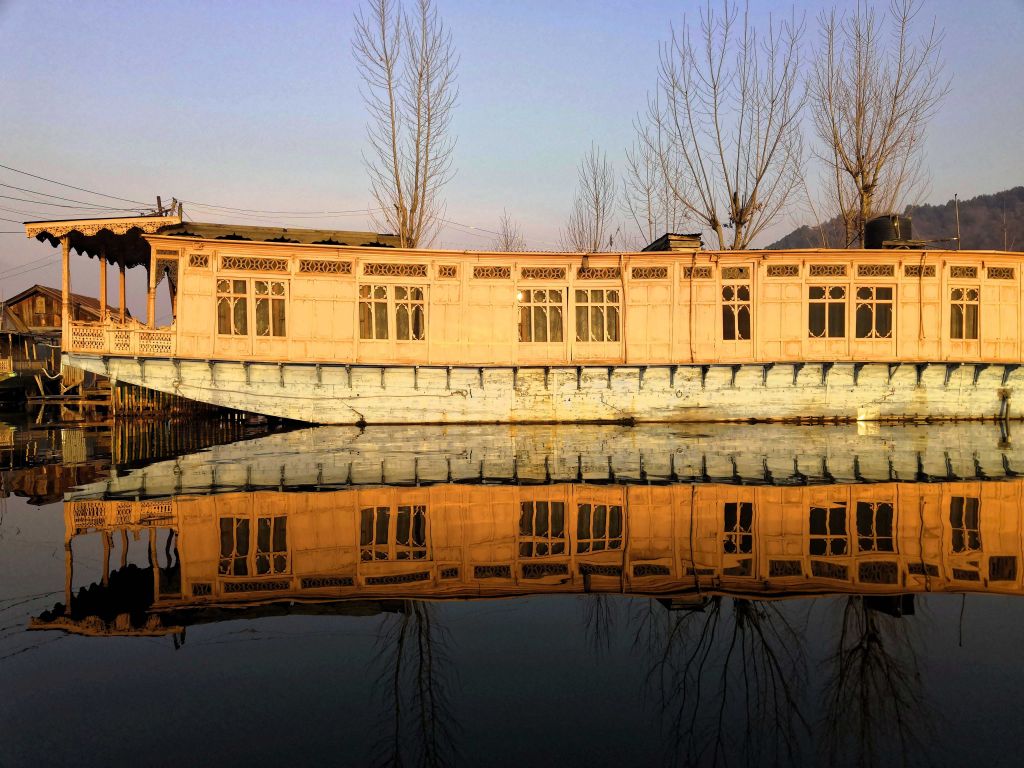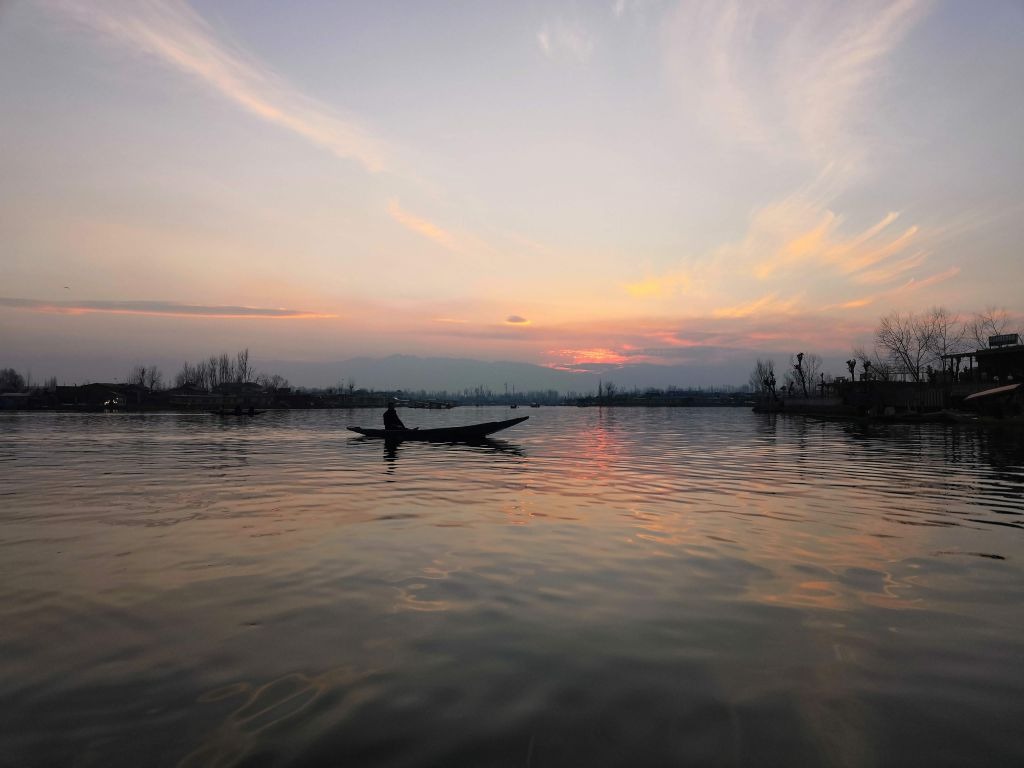 Welcome to Srinagar. Your Kashmir odyssey begins from this historic city. After our airport pick-up, we navigate the busy streets of Srinagar. We check in to the hotel or we take a quick Shikara ride on the iconic Dal Lake to get to our Houseboat. An intricately designed and exquisitely crafted houseboat on the lake will be our home for the first two nights. There is option to stay at a premium boutique hotel as well.
We will spend the first day of our trip discovering Srinagar's rich history, heritage and culture. On the second day, we pay a visit to the meadows of Doodhpathri. It is a scenic and picturesque road trip to Doodhpathri, a beautiful locale often skipped by common tourists.
In Srinagar we will be exploring its magnificent lakes against the backdrop of the imposing Zabarwan mountains. We visit peaceful and historic shrines, admire the grand mughal gardens and scout for best vantage points to witness stunning sunsets over the Dal. We will take Shikara rides to floating bazaars (a photographer's delight), meet local artisans and learn about the dying arts of the region. We also visit the charming cafes by the Jhelum and enjoy the most scrumptious street delicacies. In the evenings, we spend some leisure time at our tastefully decorated, cosy houseboat while sipping a warm cuppa of Kahwa.

From Srinagar we move to an impressive natural gem called Doodhpathri. Literally meaning the Valley of milk, Doodhpathri is listed among the unexplored parts of Kashmir. The area of Doodhpathri is located at an altitude of almost 9000 feet. It is a secluded bowl-shaped alpine valley with lush emerald meadows with staggering mountains views.
Doodhpathri is mainly known for its meandering milky-colored streams. The grazing horses around the nomadic gujjar huts, verdant grassy landscapes full of wildflowers and forested hills covered with pine, fir and deodar create an exceptional natural setting. A trip to Doodhpathri's beautiful spots will take us off the common touristy trail to a place of serene and surreal natural beauty.
Yes, as per the legends and local beliefs, Jesus himself spent some of his years in Yusmarg. There are other theories surrounding the origins of the name of 'Yusmarg' but when we come to think of it, this one may not be completely untrue as the place is nothing short of a green slice of heaven.
On Day 3 of our trip, we start off a little early from Srinagar and in about a couple of hours, we arrive at one of the prettiest meadows of the country. The rolling hills and the lush green landscape of Yusmarg tucked under the snow-capped Pir Panjal mountains is a true treat for nature lovers.
The sprawling meadows are dotted with huts of the Gujjar nomads and surrounded by dense coniferous forests . We explore these wide fields, hike through the thick pine jungles and do some boulder hopping on nearby creeks. It's a perfect day outing to immerse ourselves in nature and enjoy in the tranquil surroundings of this meadow wonder. In the evening, we bid adieu to Yusmarg and move on to our next destination of the trip, the scenic Sindh Valley.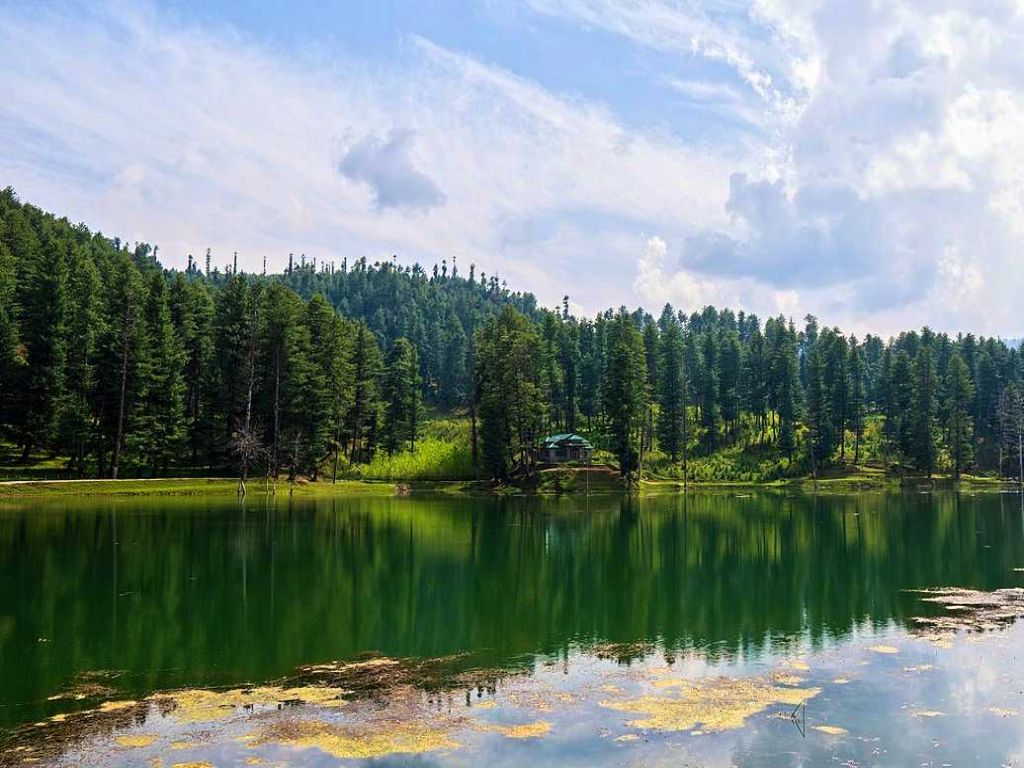 Day 4-5: Wonders of the Sindh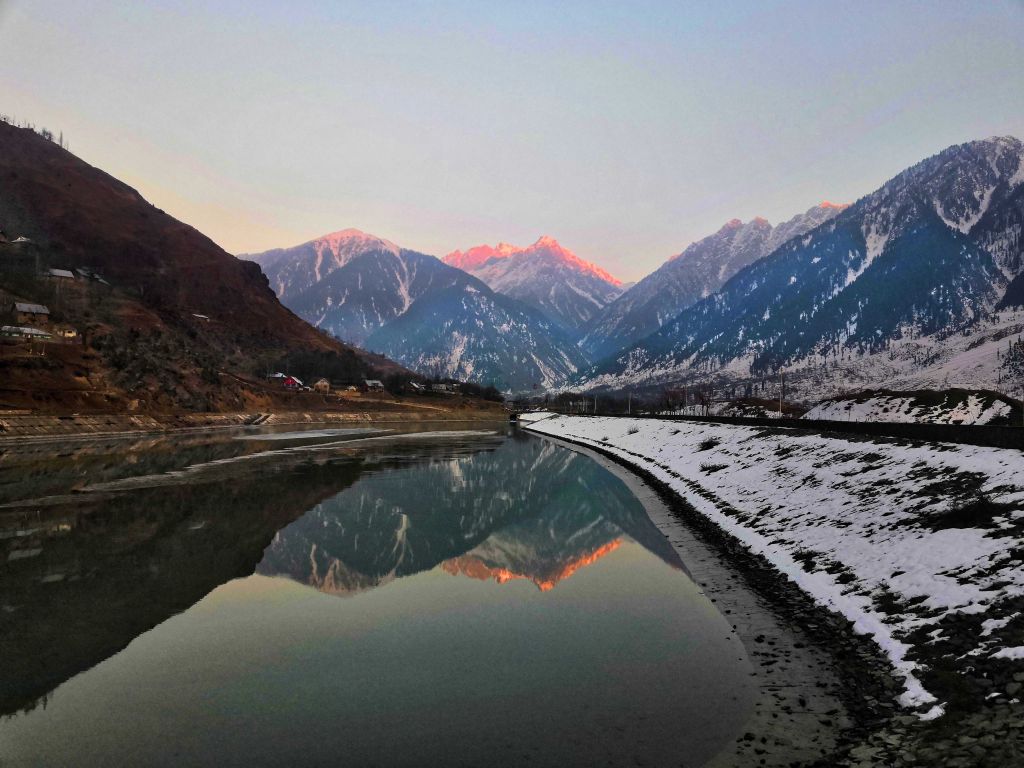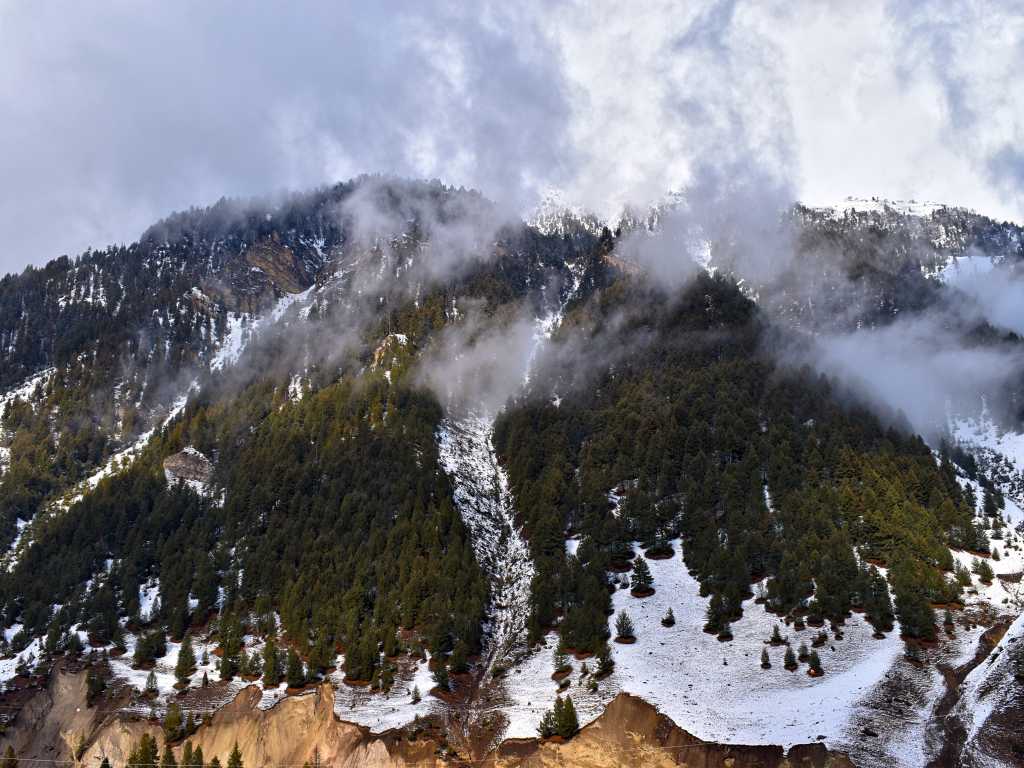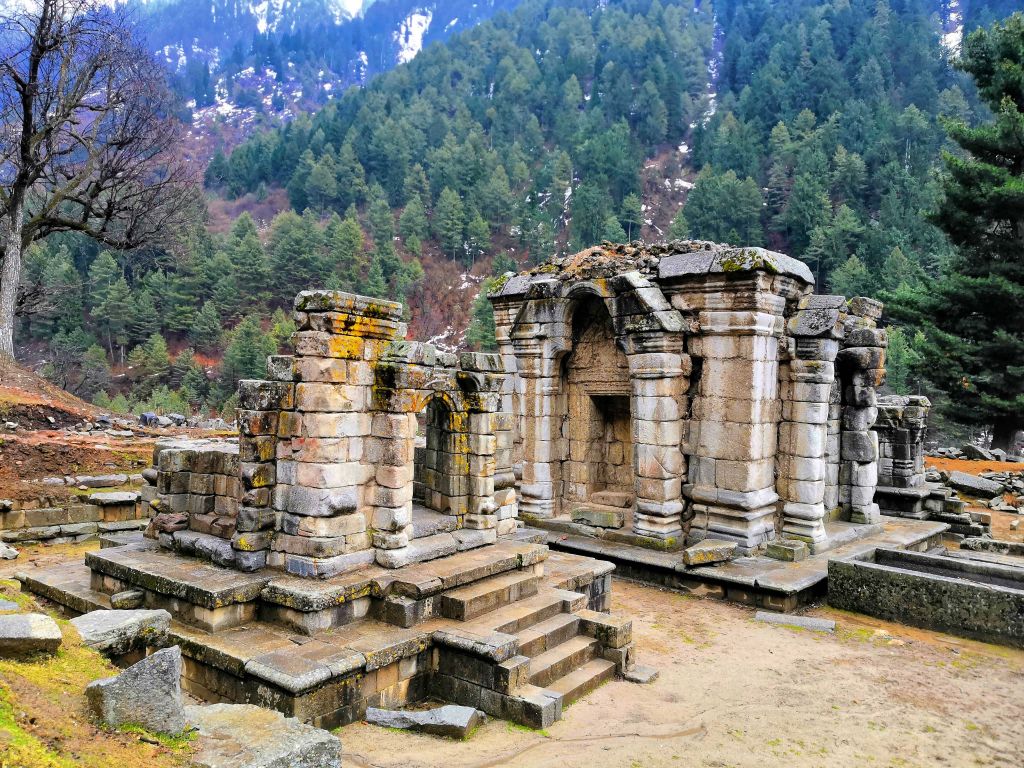 Our next two days are spent along the Sindh river exploring a few well-known locales as well as some of the uncommon areas. We visit the grand golden meadows of the popular Sonamarg. Here we walk amongst the majestic natural amphitheatre of Himalayan scenery populated by nomadic herdsmen. The gargantuan mountains and glistening glaciers of Sonamarg's Thajiwas area constantly views for our attention. 
After Sonamarg, our next fascinating place in the Sindh Valley is a remote riverside village called Naranaag by the Wangat, a tributary of the Sindh. An important stop for the Kashmiri Pandits on their pilgrimage, Naranaag is an ancient village with a rich history. Its glorious past is clearly evident from the remnants of a dilapidated 8th century temple and a stunning natural spring tank built by a forgotten Hindu Kingdom. One of the interesting highlights here is a thrilling short trek in the Wangat wilderness. We walk on a secluded riverside trail to a remote confluence of two pristine streams. At Naranaag, we stay at a cosy village homestay with a local family. 
While in the Sindh valley, we visit mountain hamlets, meeting some of the locals there, interacting with them and learning about their simple life and culture. We share each other's stories, experiences and listen to few exciting mountain tales while enjoying some 'noon chai' inside their kitchens. Evenings will be reserved for leisurely village strolls and playing some cricket with lively local kids. 
Over these two days we see a side of Kashmir that standard tour packages often ignore. We visit some of the interior areas and get a pulse of the Kashmiri countryside. During our time here, it is impossible not to be brimming with joy and affection for the people as well as the beauty of nature.
Day 6-7: Nestled in the Deep
On Day 6, we leave the Sindh valley area and travel to the Lidder and Aru Valley in the South-east of Kashmir. We take a trip to one of our favourite regions of Kashmir, the Aru Valley. En route, we stop at the saffron fields of Pampore in the Pulwama region. The kesar town of Kashmir is one of the very few places in the world where the most expensive spice is grown. 
Aru Valley along with the Overa Aru Wildlife Sanctuary is located deep inside the west Lidder forest region of the Anantnag district. Situated upstream 12 Kms from Pahalgam, the village of Aru serves as a base for many high altitude multi-day treks and is a veritable treat for leisure seekers, nature lovers as well as adventurers. The drive along the Aru river is dotted with breathtaking viewpoints and is captivating in itself. 
We will spend two nights in this gorgeous little settlement exploring its picturesque surroundings. Secluded from the touristy streets of Pahalgam, the lesser known Aru village provides the perfect calm and serenity in the lap of nature. We spend our days here at leisure, absorbing the slow pace of village life. Trek lovers can go on a short trek from the village to get a breathtaking view of the place. Till the time we are here, Aru's high altitude meadows, gurgling brooks and imposing mountains will constantly vie for our attention.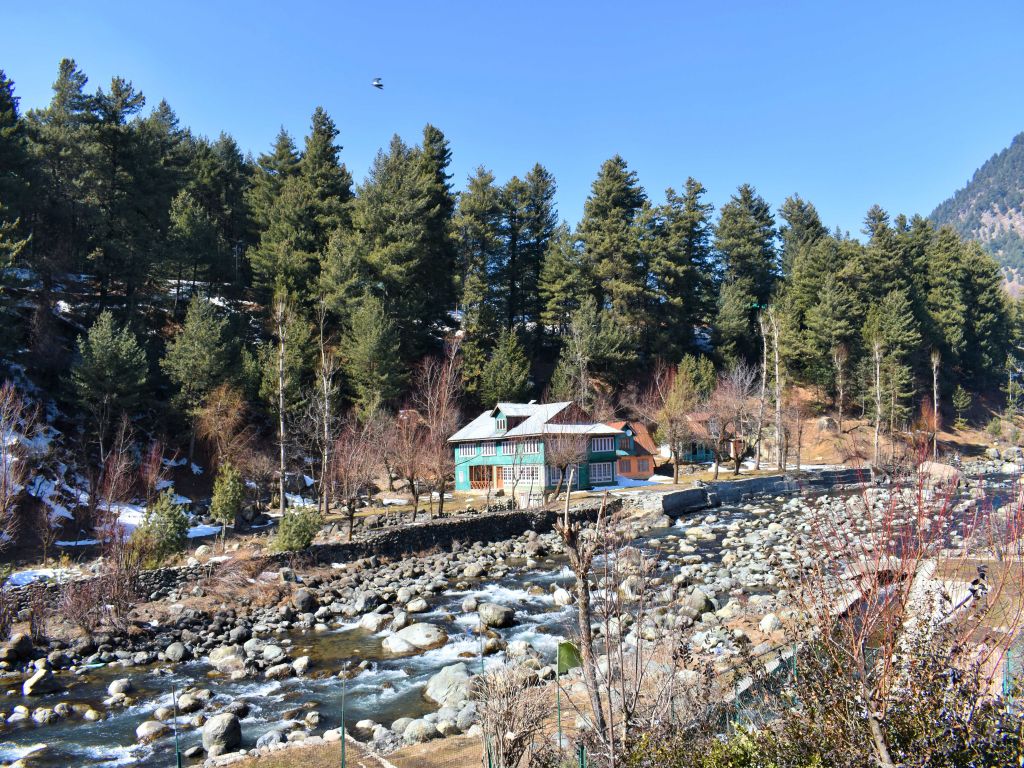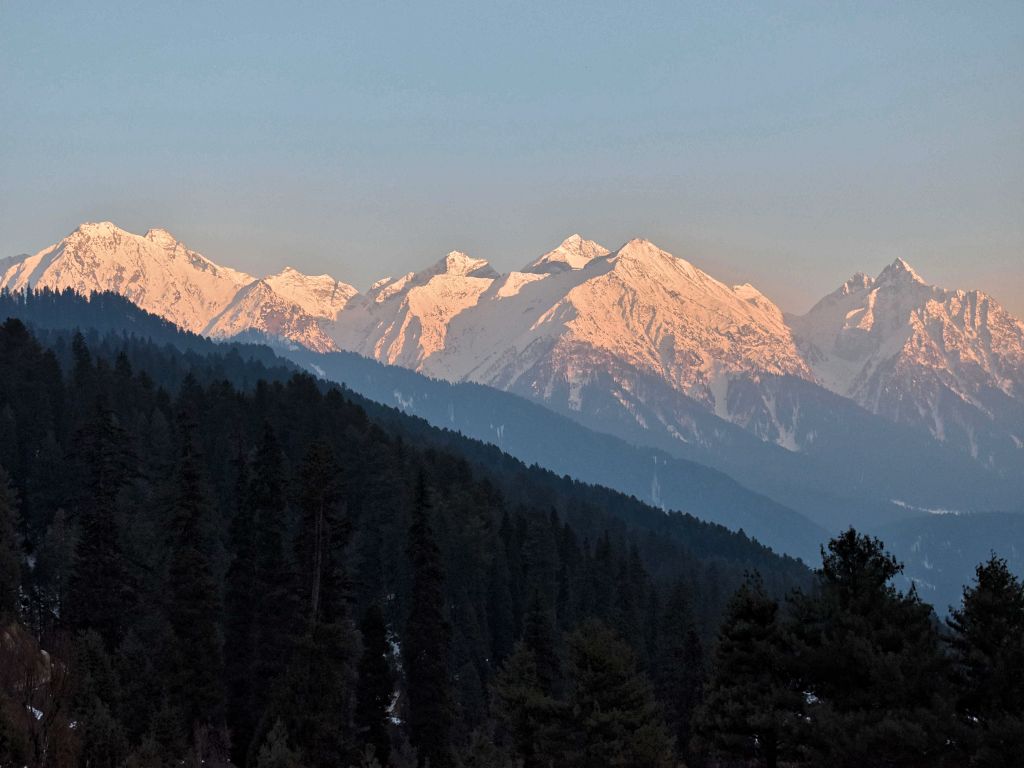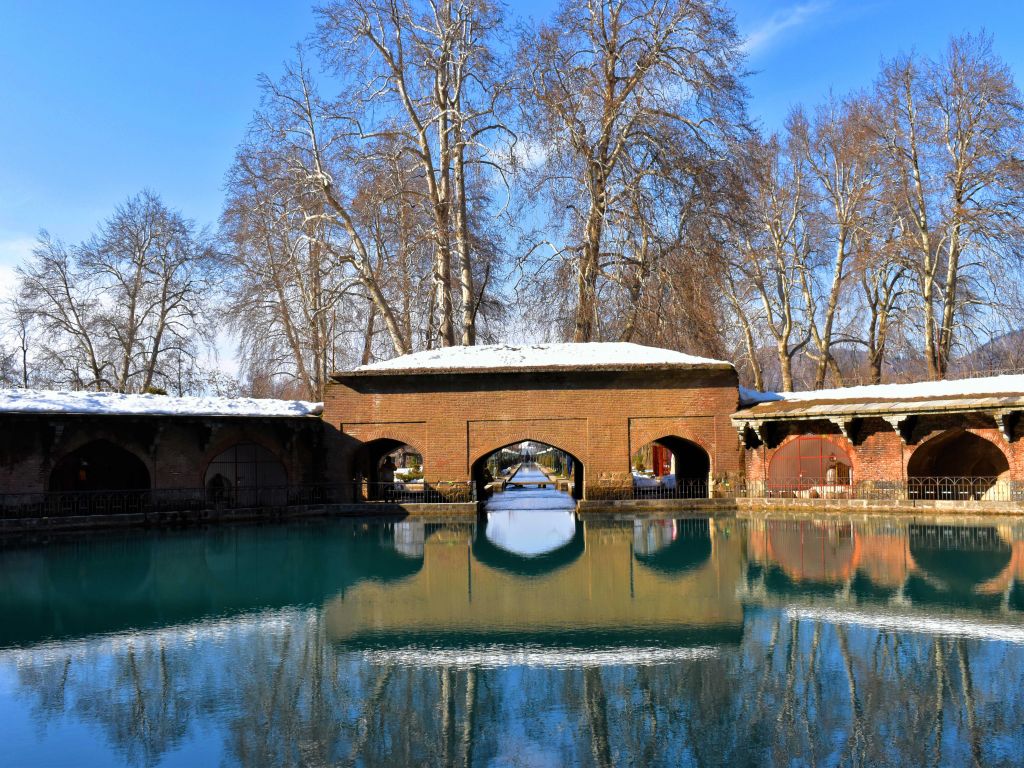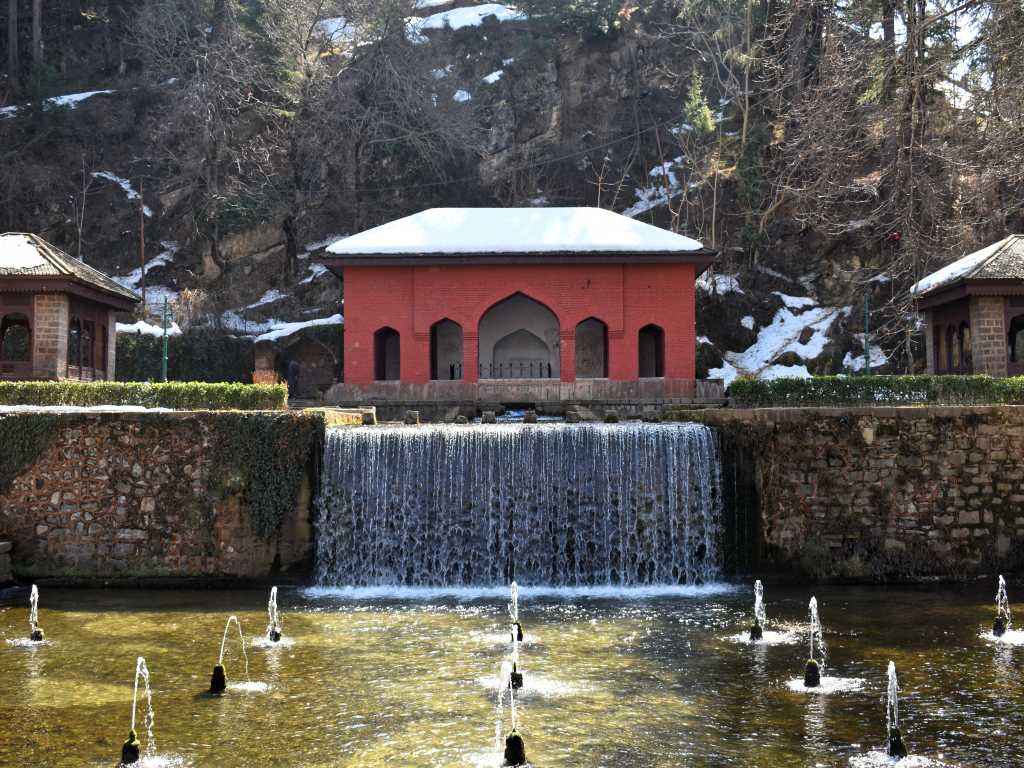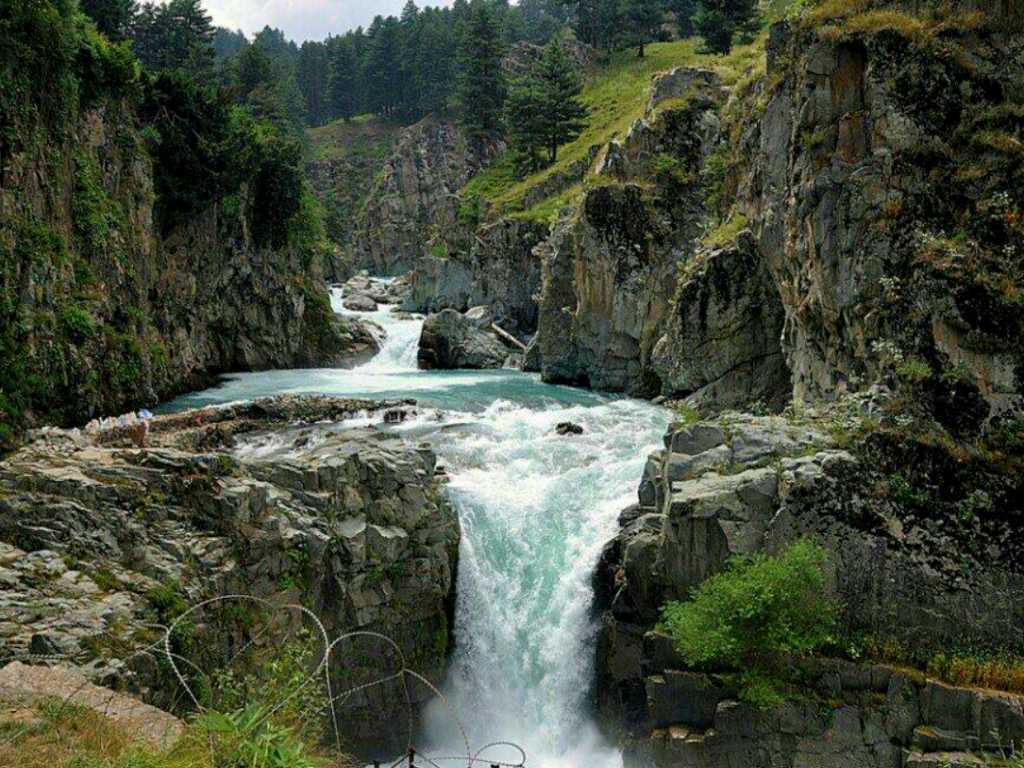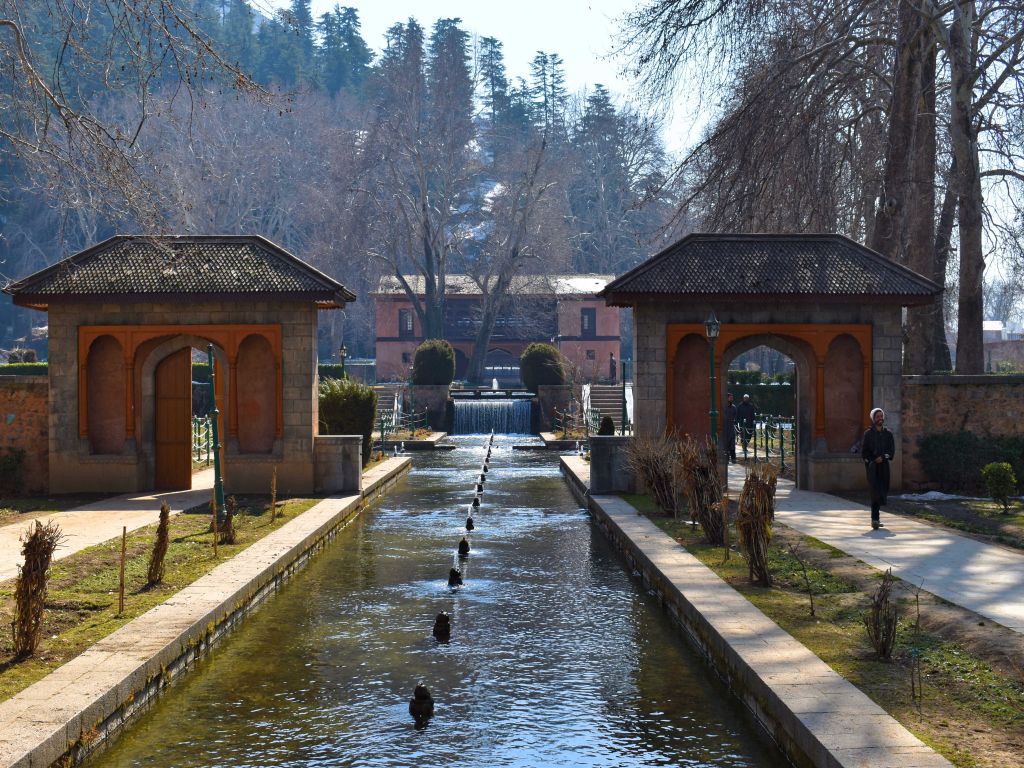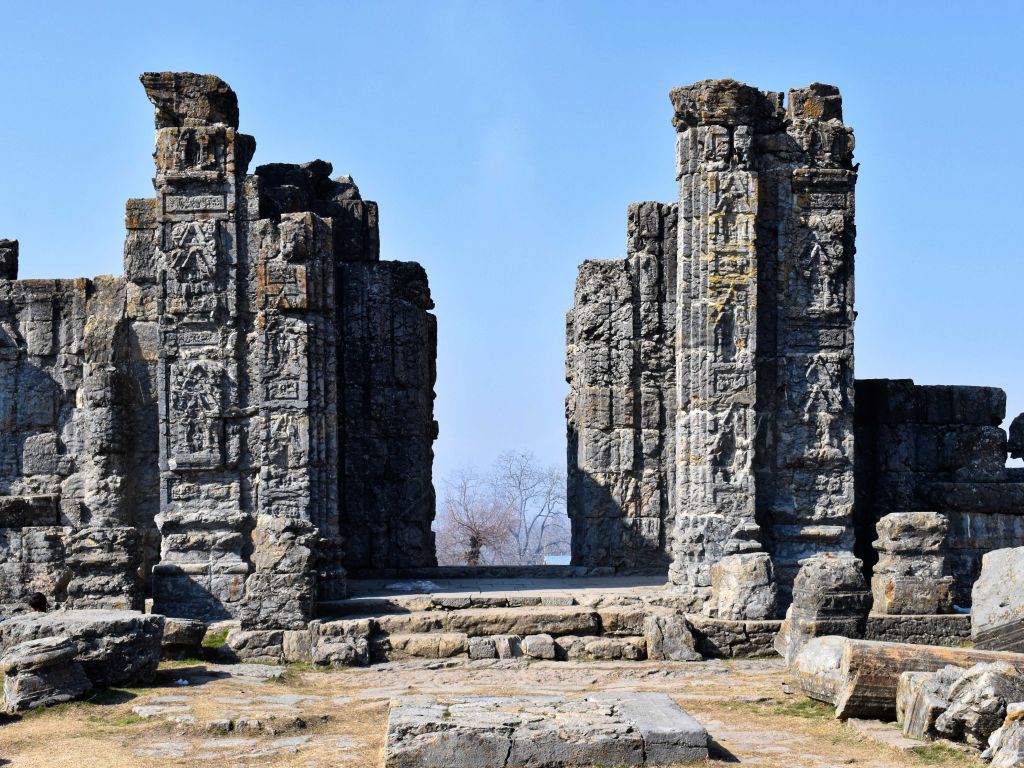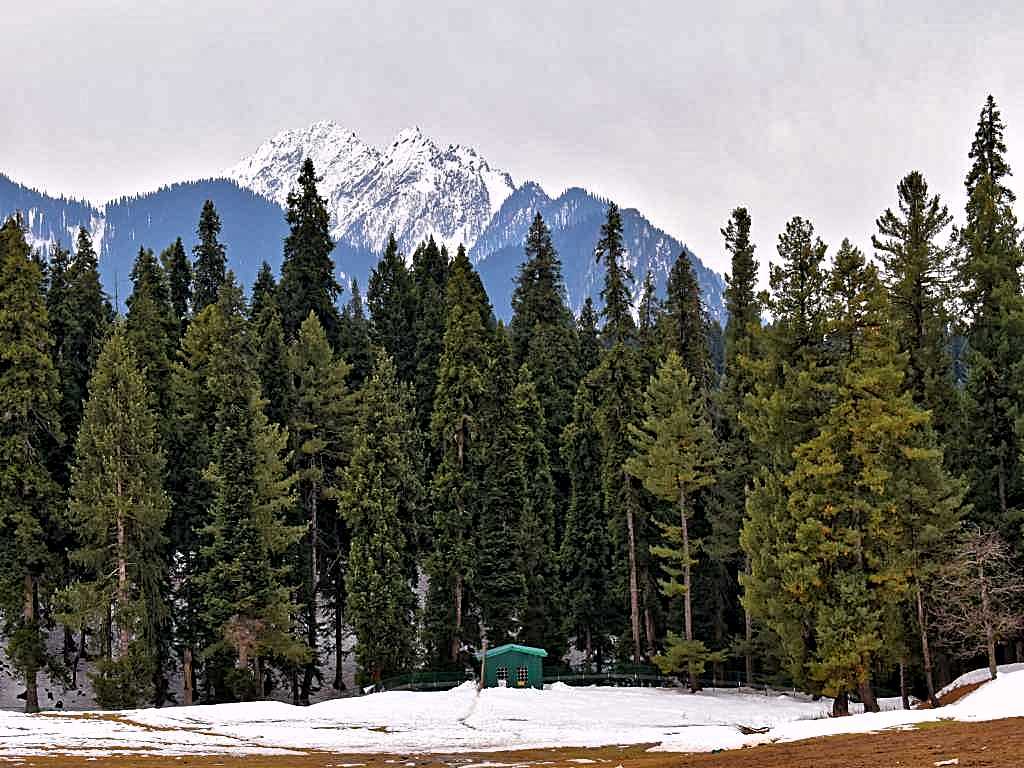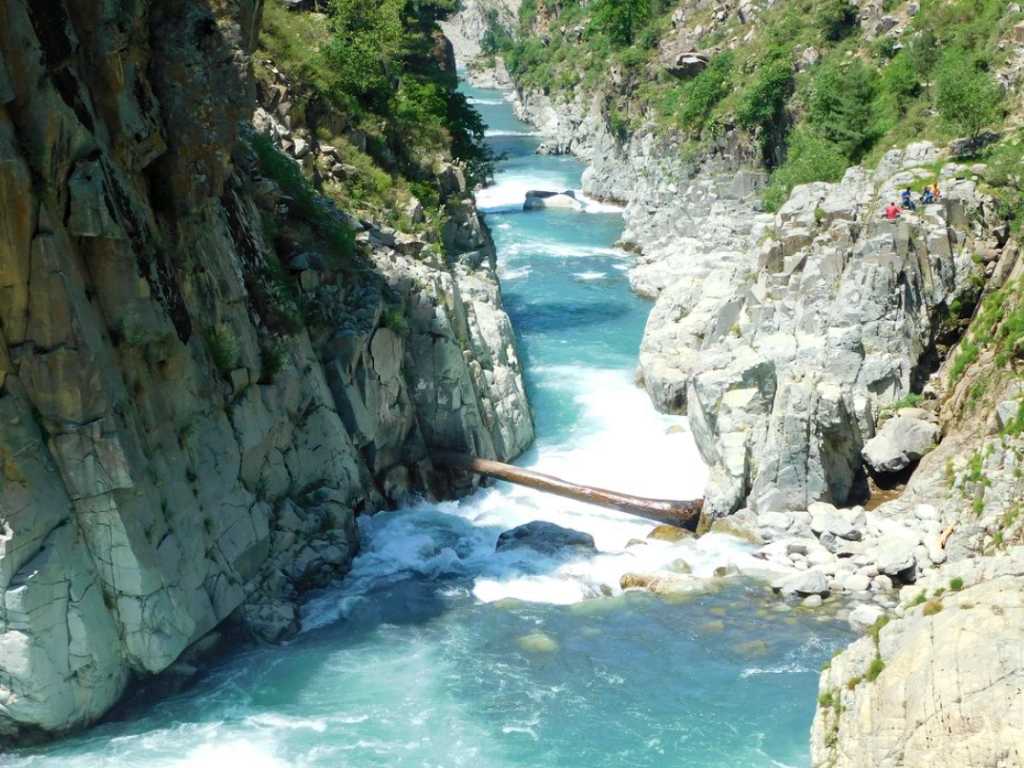 It's quite well-known that Kashmir is a paradise. Yet there are many gems of this paradise that remain out of the limelight which mainly fall on the more popular touristy areas of the valley. There are many scenic and historically significant places dotted throughout the region, yet most of these impressive sites are frequented only by locals. These places often get skipped in most travellers' itineraries. In the last few days of this trip, we set out for an offbeat Kashmir exploration: a short quest beyond the ordinary to uncover a few hidden jewels and some of Kashmir's best kept secrets.
Over the course of these days, our journey takes us to underrated historic monuments, storied cultural landmarks, ancient heritage sites and a few unexplored places of outstanding natural beauty. We visit Achabal-a lesser known and charming mughal garden with tinkling fountains; Daksum-a quiet, secluded canvas of immense beauty in the midst of nature; Martand-a grand ancient Sun temple: the oldest and the only one in Northern India; Verinag-the source of river Jhelum and a turquoise-colored royal spring; and finally Aharabal, the 'niagara of Kashmir'-a spectacular waterfall where the Vishaw river gushes down boisterously, cutting the pine-covered alpine gorges. We witness some of these enrapturing sites and attempt to unravel their rich past and glorious stories behind them.
For these day-long road trips, we make our base at Pahalgam. The last two nights of the trip are spent at a relaxing riverside stay here. On the final day, we pack and leave early to return to Srinagar where it all started. Here, this rewarding and unforgettable journey across our very own heaven, comes to an end.
For Trip Booking, Costs and More Details, Please Contact Us:
A personalized itinerary can be crafted based on your group's interests, expectations, and preferred dates and time duration. For tailoring a suitable Kashmir travel plan just for you, please call/whatsapp: +91 8951064013 or mail at contact@ekaxp.in