Tso Moriri Lake and The Nomad Trail of Ladakh's Changthang Plateau
" Ladakh's unseen and unique wilderness at its best "
The Nomad Trail of Changthang Plateau is a high-altitude adventure walk that traces the path of the Changpa Nomads, the guardians of the Pashmina goats. The trek starts from the salt lakes of Tso Kar and ends at the stunning alpine lake of Tso Moriri in southeastern Ladakh. An extension of the vast Tibetan landscape, we move through the magnificent terrain of Chanthang plateau, crossing high mountain passes, discovering unique land formations and camping at some of the most gorgeous campsites. Along with a chance to witness the fascinating lives of nomads and some of the most outstanding mountain views, this trip also offers a chance to spot some rare high-altitude wildlife and avifauna. Especially curated for experienced trekkers and Ladakh lovers, this journey is perfect for those who want a mind-blowing adventure in an uncommon, inaccessible and lesser-known part of Ladakh.
Day 1: Leh Arrival:
Pick up from Leh Airport and 

Transfer to Hotel

Rest, Relax and Explore Leh (11,500 ft) |Overnight at Leh Hotel
Day 2: Rest and Acclimatize in Leh
Acclimatization Day: Walk and Explore Leh's sights
Final Preparation and Team Briefing | Overnight at Leh Hotel
Day 3: Drive to Ponganagu from Leh
Leh to Ponganagu (4 Hours/155 Kms)
Camp at Ponganagu (14,922 ft)
Day 4: Trek starts: Ponganagu to Nuruchan  
Ponganagu (14,922 ft) to Nuruchan (15,254 ft) 
16 km /5-6 hours | Overnight Camping at Nuruchan 
Day 5: Trek Nuruchan to Kyamar La Base
Nuruchan (15,254 ft) to Kyamar La Base (15,500 ft)
9 Kms / 5-6 hrs | Overnight Camping at Kyamar La Base
Day 6: Trek Kyamar La Base to Gyamar Barma
Kyamar La Base to Gyamar Barma (17,074 ft) via Kyamar La (17,713 ft)
9 Kms / 5-6 hrs | Overnight Camping at Gyamar Barma 
Day 7: Trek Gyamar Barma to Gyamar 
Gyamar Barma to Gyamar (16,787 ft) via Kartse La (17,614 ft)
12 Kms / 6-7 hrs | Overnight Camping at Gyamar 
Day 8: Gyamar to Tso Moriri Lake/Karzok via Yalung Nyau La
Gyamar to Karzok via Yalung Nyau La (17847 ft)
16 Kms / 7-8 hrs | Overnight at Karzok village
Closing and Presentation in the evening at the camp
Day 9: Drive back to Leh from Karzok (6-7 hrs)
Farewell to the wildernes | Drive back to Leh hotel
Next day depart for home or extend your tour
1. The Unusual Beauty of Changthang: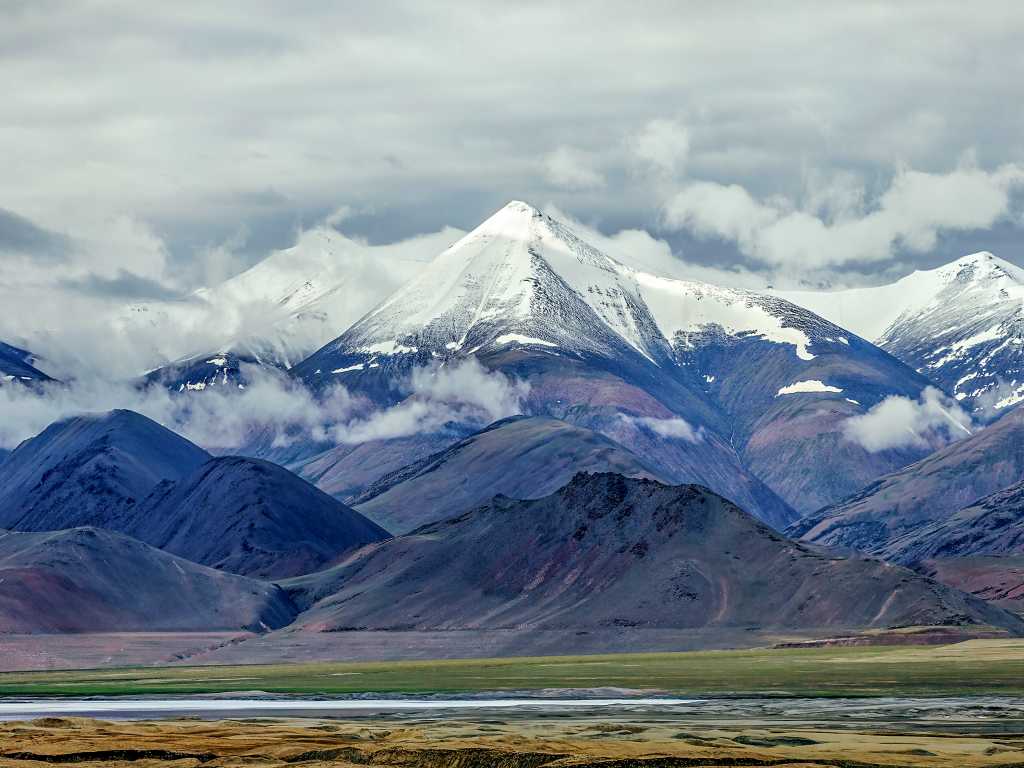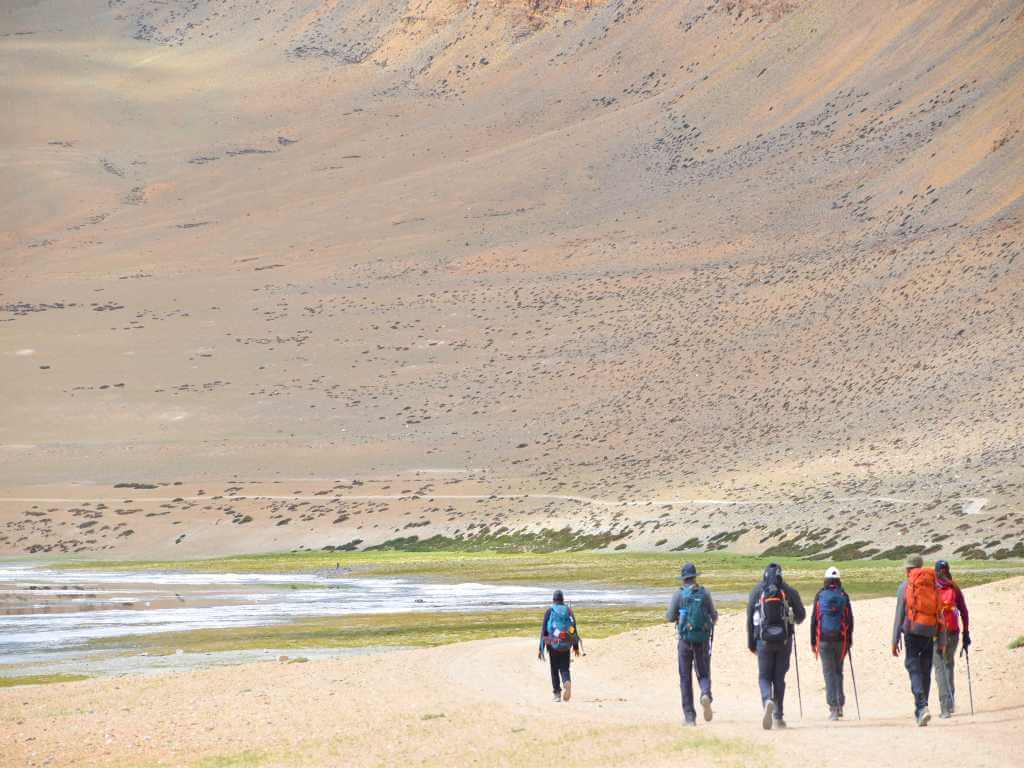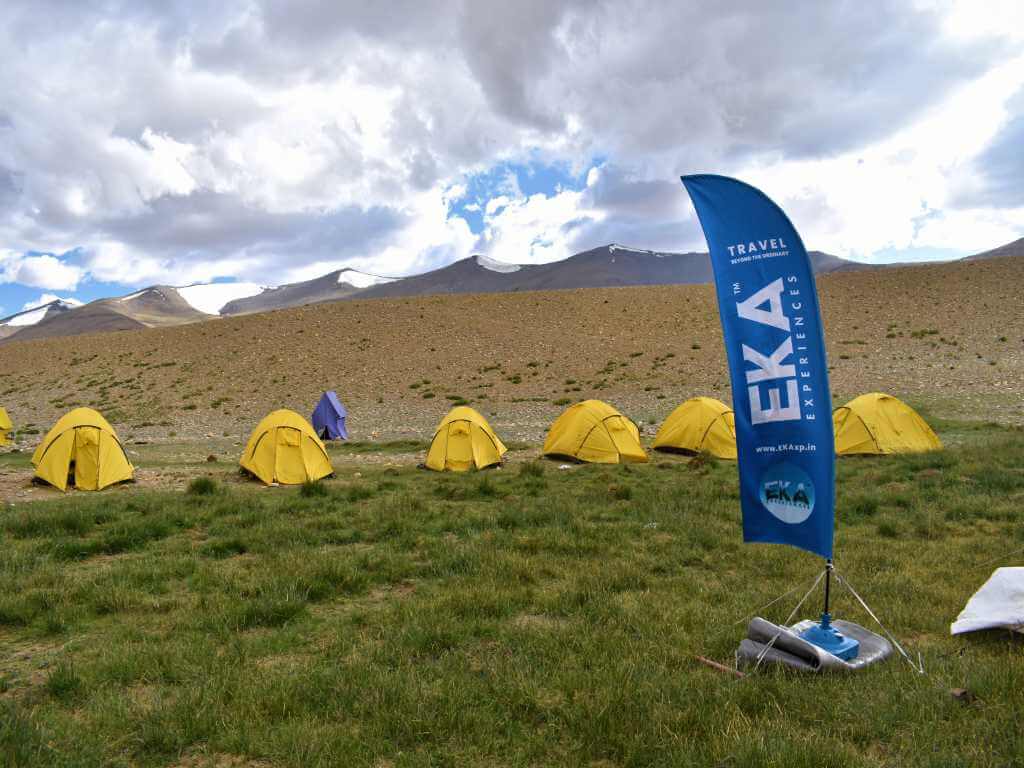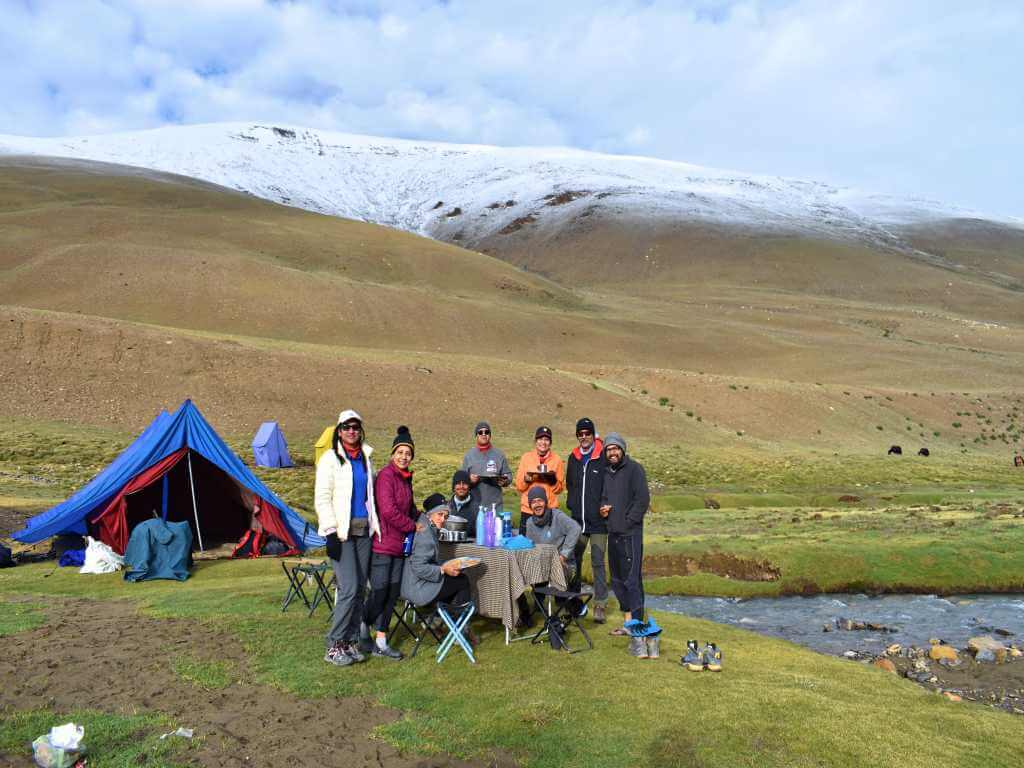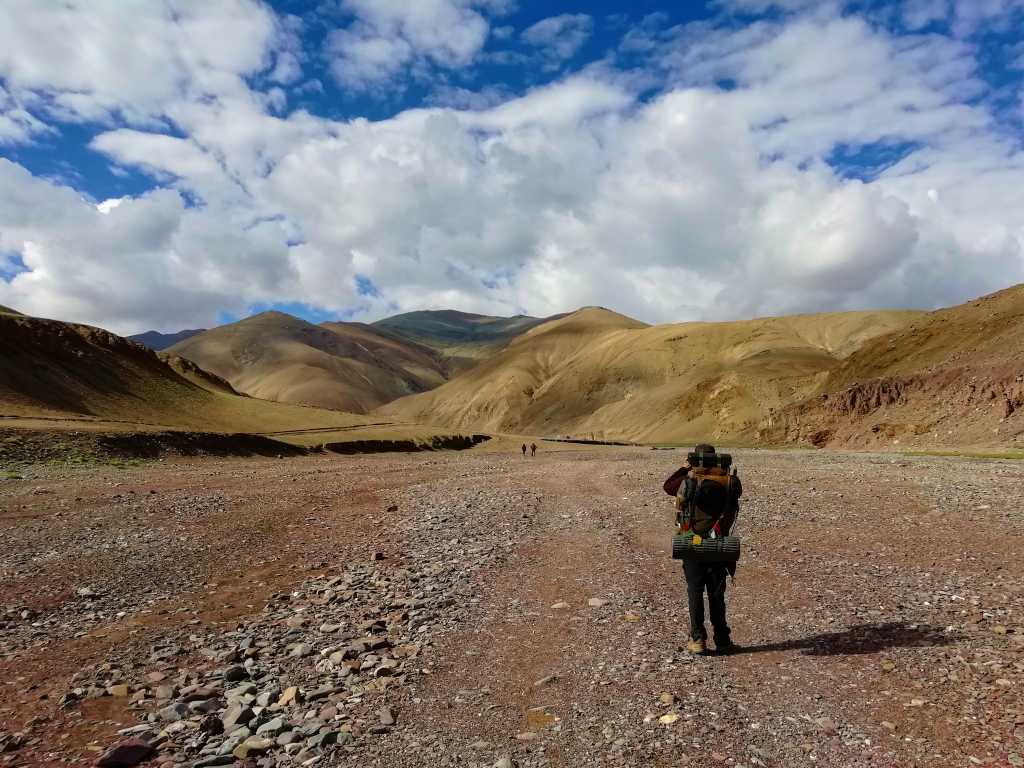 Located in the south-eastern part of Ladakh, the Changthang plateau is an extension of the great Tibetan plateau, the highest plateau in the world. With a unique cultural and biological diversity, the region is characterized by vast high-altitude grasslands, rolling barren mountains and rocky cliffs interspersed with giant lakes, wetlands and river basins. 
With elevations ranging from 4,000 m to around 7,000 m above mean sea level, Ladakh's Changthang is home to the Changpa nomads and is one of the highest inhabited regions in the world.
Not many visitors have explored the unbroken expanse, the unique landscapes and the untrammelled wilderness of Changthang. However, the real, natural grandeur of this otherworldly terrain can only be experienced on an adventurous walk through its plains. Our Rumtse to Tso Moriri Trek through the Changthang plateau inspires awe at every step and is the best way to explore this region.
2. Changpas: The Guardians of Pashmina
The Changpas are high-altitude nomadic pastoralists who migrated out of Tibet into the Indian part of Changthang hundreds of years ago. They live in tents known as 'rebos' and move during the summer months in search of greener pastures leading their livestock through traditional migratory routes. They raise mainly sheep, yaks and goats including rearing the highly prized Changthangi Pashmina goats. The Changpas spend their warmer days combing the fine, feathery pashmina from these goats' soft undercoat.
This rare fibre is then supplied to traders who produce the world-famous cashmere shawls.
The entire cold desert area is sparsely dotted with Changpa settlements. The high-altitude nomads have developed a beautiful symbiotic relationship with their harsh environment and have embraced a lifestyle honed to perfection over centuries. Our walking trail follows some of their remote grazing grounds and gives us a chance to come across their unique habitation. Witnessing their exceptional way of life in their otherworldly homeland is an experience of a lifetime.
3. The Great Lakes of Tso Moriri and Tso Kar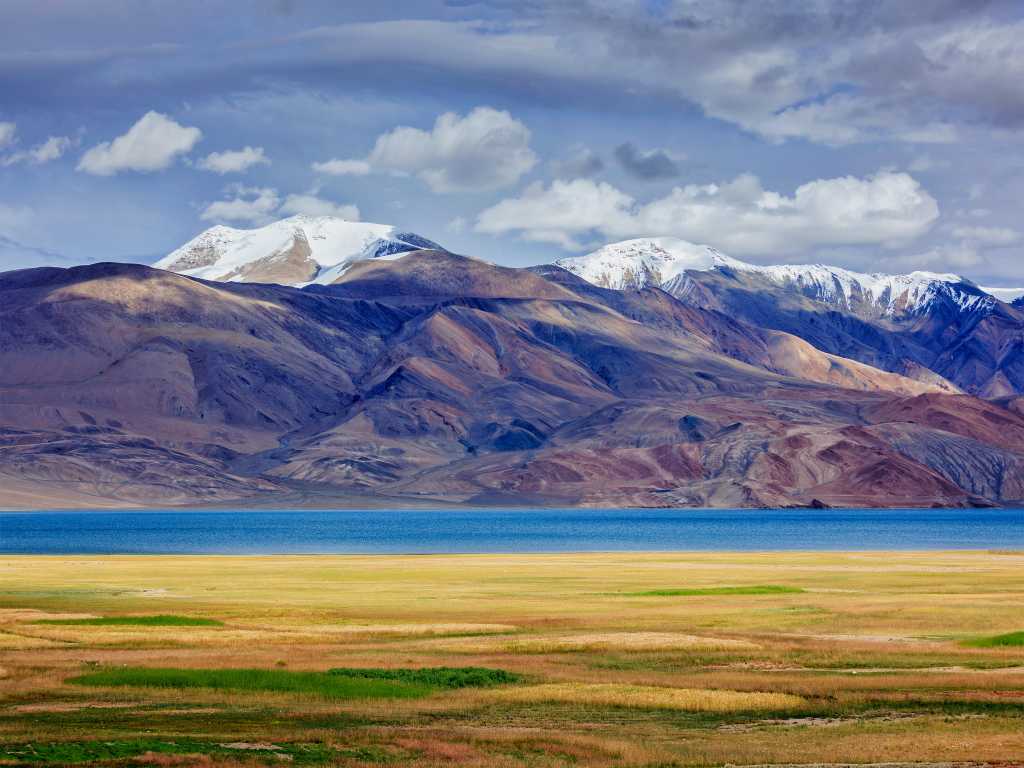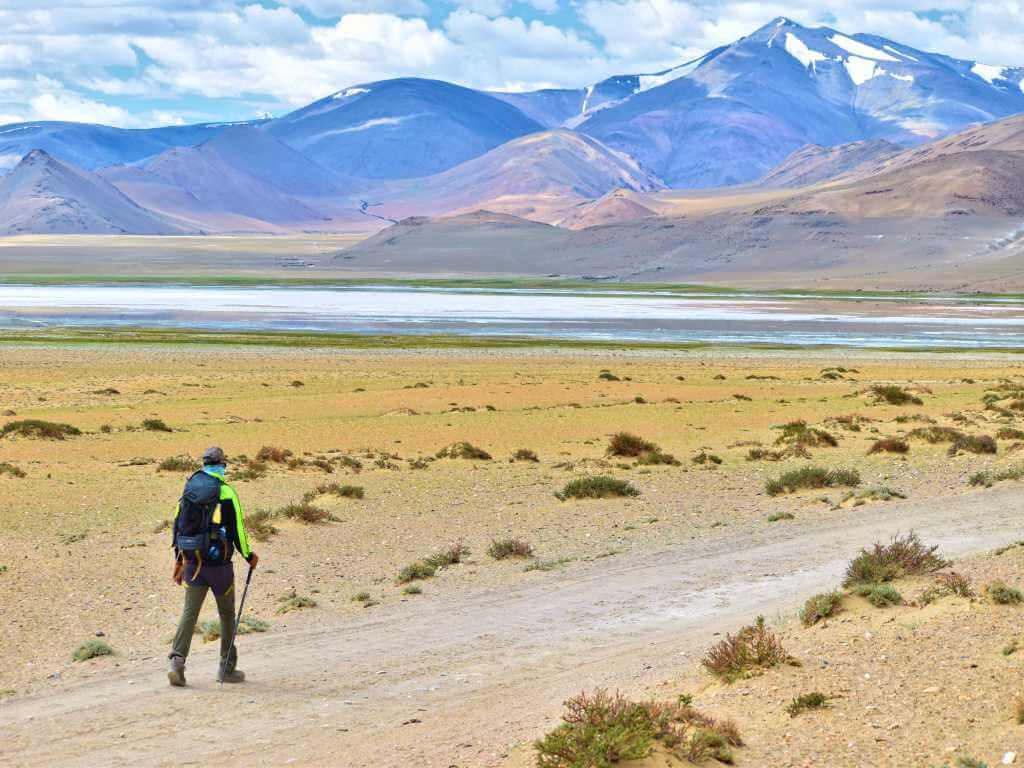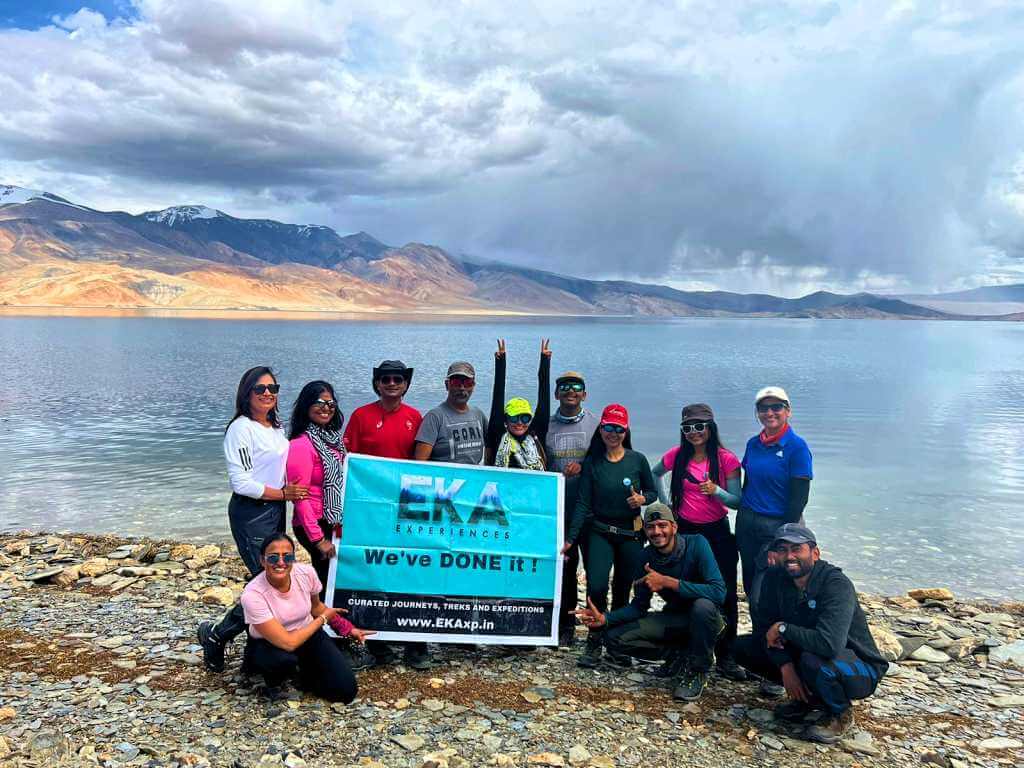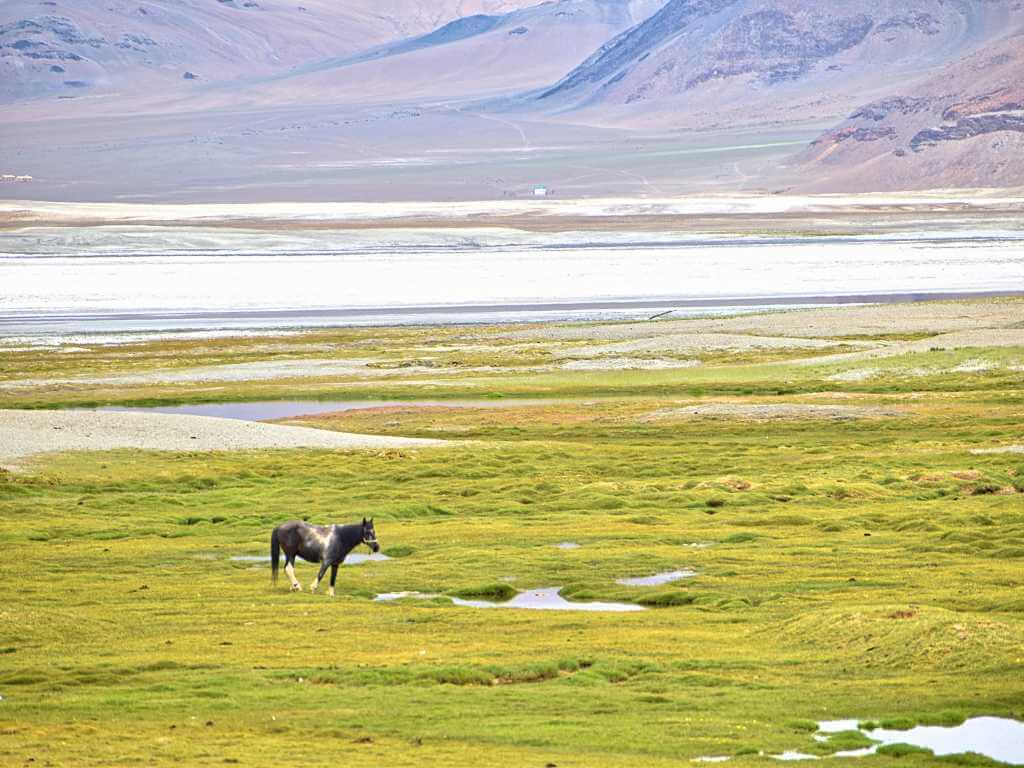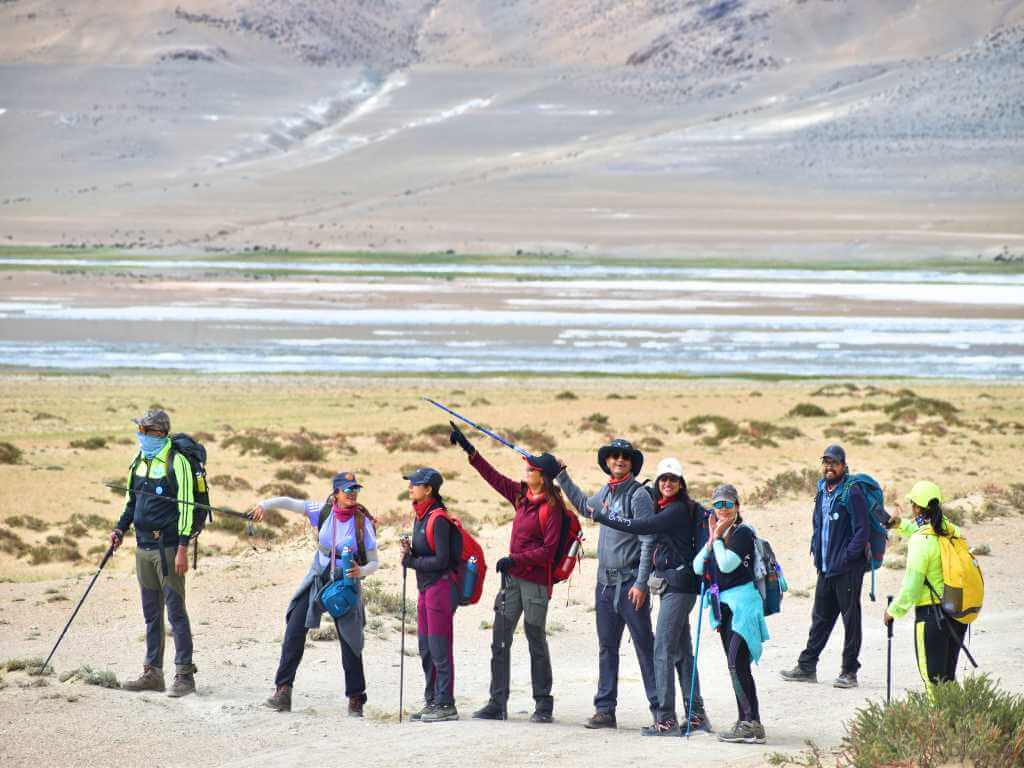 This adventure experience lets us explore two of ladakh's most beautiful and lesser-frequented alpine lakes: Tso Kar and Tso Moriri. 
Tso Moriri Lake is located in the secluded Rupshu Valley and is the largest of Ladakh's lakes entirely within Indian borders. Flanked by lofty mountain ranges with towering peaks standing guard to its north and east, this pristine lake is situated about 4,500 meters above sea level. The sparkling blue waters of the lake stunningly contrast the surrounding barren mountains and offers a visual treat to the eyes. We conclude our adventure at Tso Moriri with one of the most mesmerizing views on the trail.
Tso Kar is the least-visited of all the major lakes in ladakh. It is called Tso Kar, meaning white lake, because of the white salt efflorescence found on the margins due to the evaporation of highly saline water. It was once an important source of salt, which the Changpa nomads used for trade and their own activities. The lake falls midway on our trail from Rumtse to Tso Moriri and offers some mesmerizing views of the untouched region. Both lake basin areas are designated Ramsar sites of India meaning they are considered wetlands of international importance for wildlife conservation.
4. The Cold Desert Sanctuary
The cold desert plateau of the Changthang may seem barren, but many rare species of plants, animals and birds call the Changthang Wildlife Sanctuary their home. Some of these species are not found elsewhere in India.
With huge lakes and marshes, the region is a perfect destination for birders. It is home to about 300-odd species of birds, both resident and migrant. Species like the endangered Black-necked Crane, the Brahminy Duck (also called the Ruddy Shelduck), Brown-headed Gulls and the Bar-headed Goose breed in the area's wetlands. The Bar-headed Goose is one of the world's highest flying birds and the graceful Black-necked Crane was recently designated as Ladakh's state bird.
This sanctuary is one of the very few places in India which is home to the Kiang or Tibetan Wild Ass. Once hunted for sport, the Kiang is now growing steadily in numbers since it became a protected animal. There is also an unusual rodent population supported by the grassy wet meadows of the place. From photogenic Himalayan Marmots to the Ladakh Pika and a variety of Voles, the landscape has an interesting crowd of burrowing animals. 
The lucky visitors may get to see the 'Ghost of the Mountains' , the Snow Leopard which is Changthang's apex predator. Some of the other rare animals found here include Blue Sheep, Tibetan wolf, Red Fox, Asiatic ibex, Wild Yak, Tibetan Gazelle,Tibetan Antelope(locally called chiru), Tibetan urial, and the great Tibetan Argali, the world's largest wild sheep.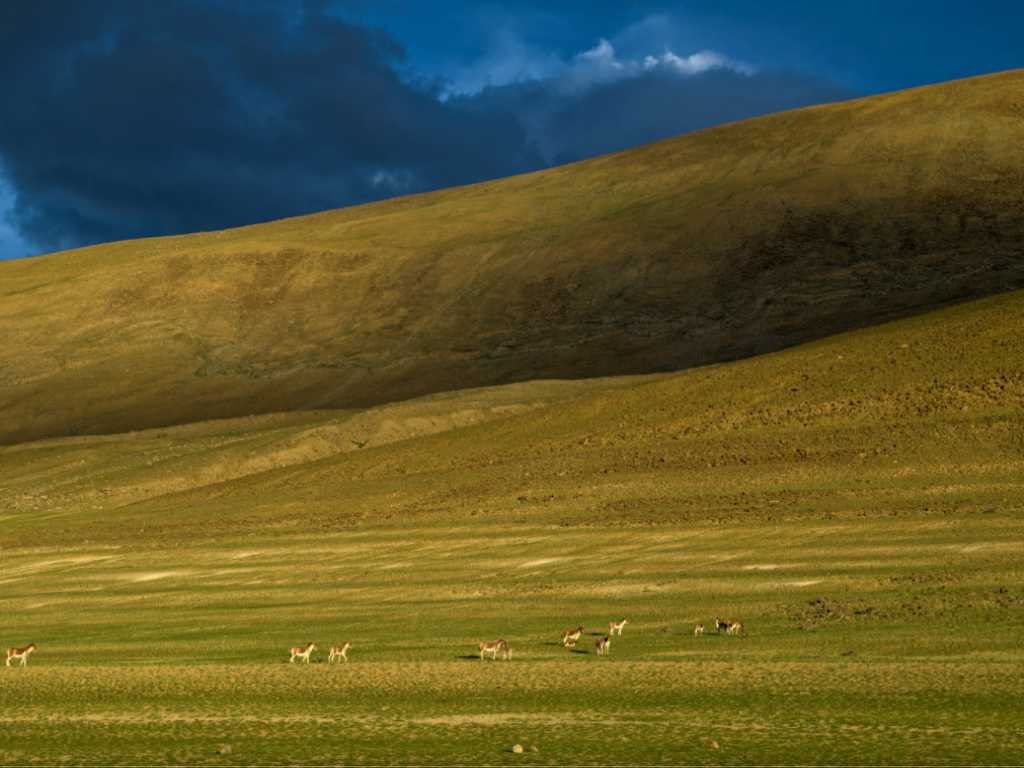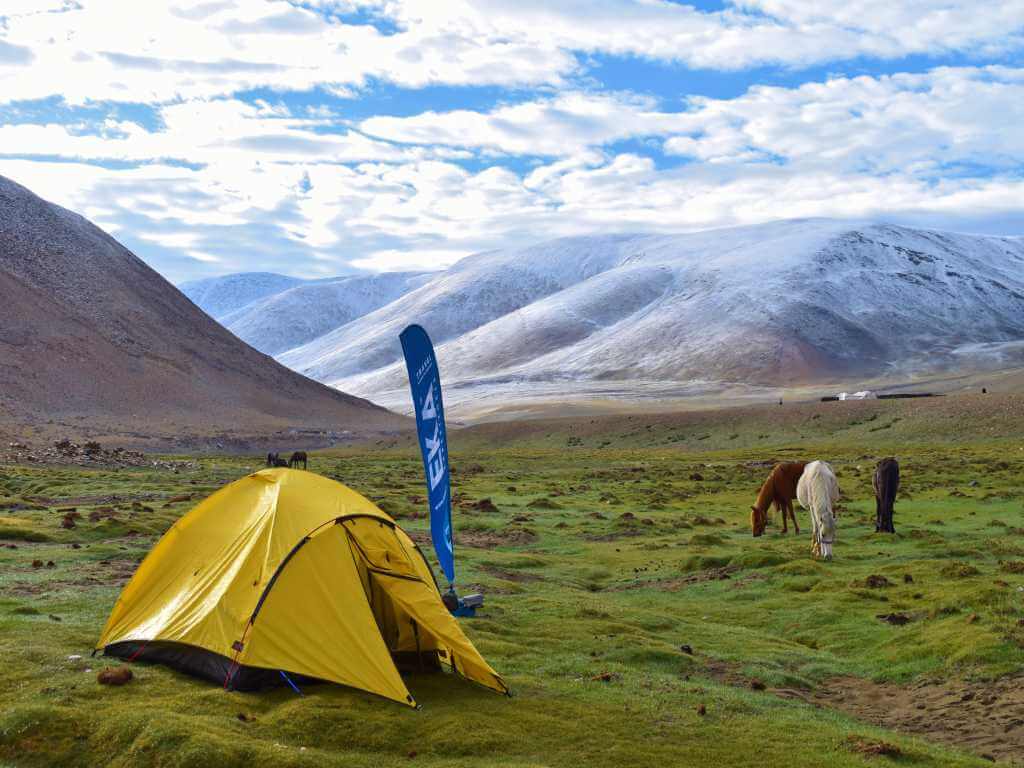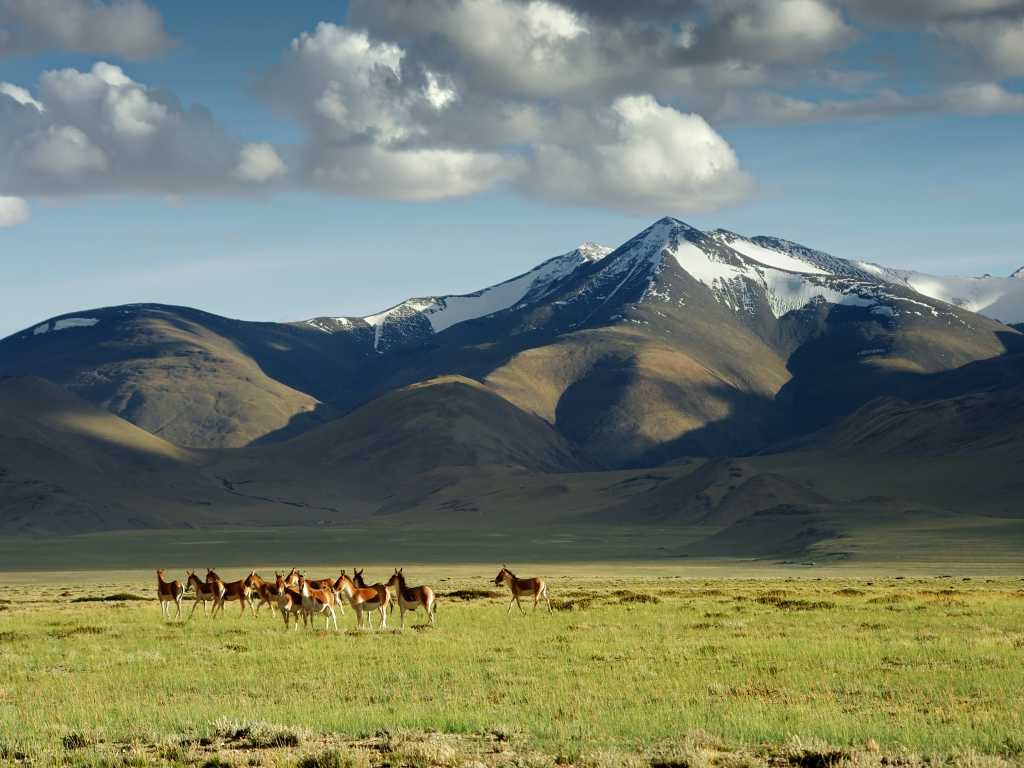 5. Crossing the High Passes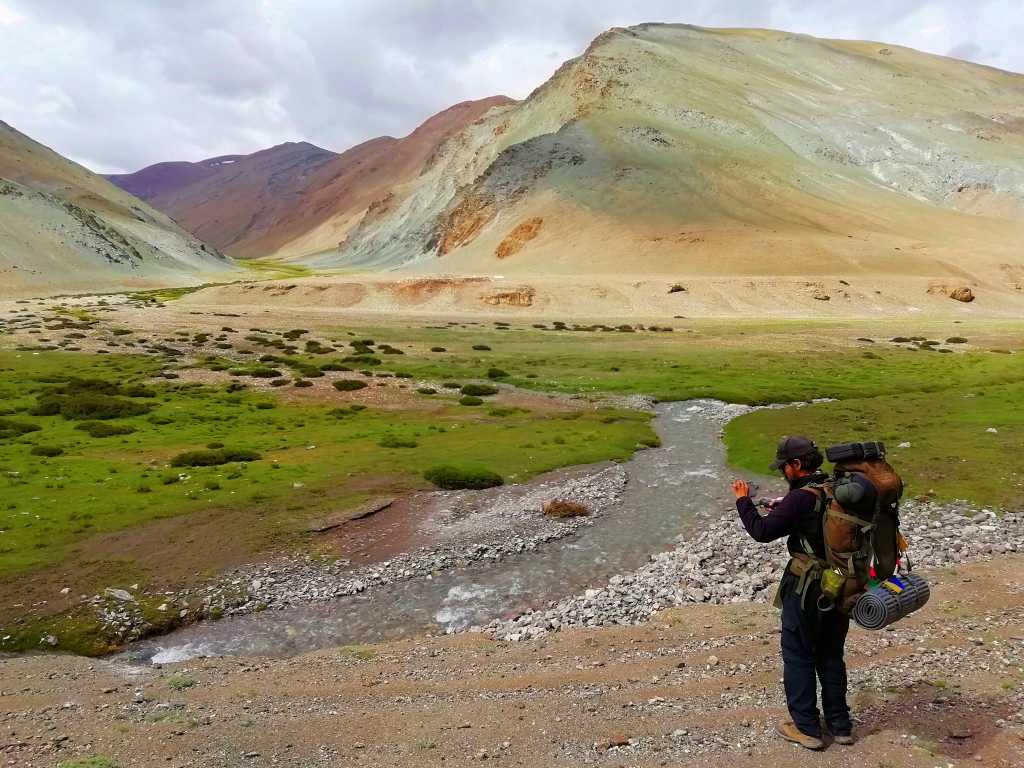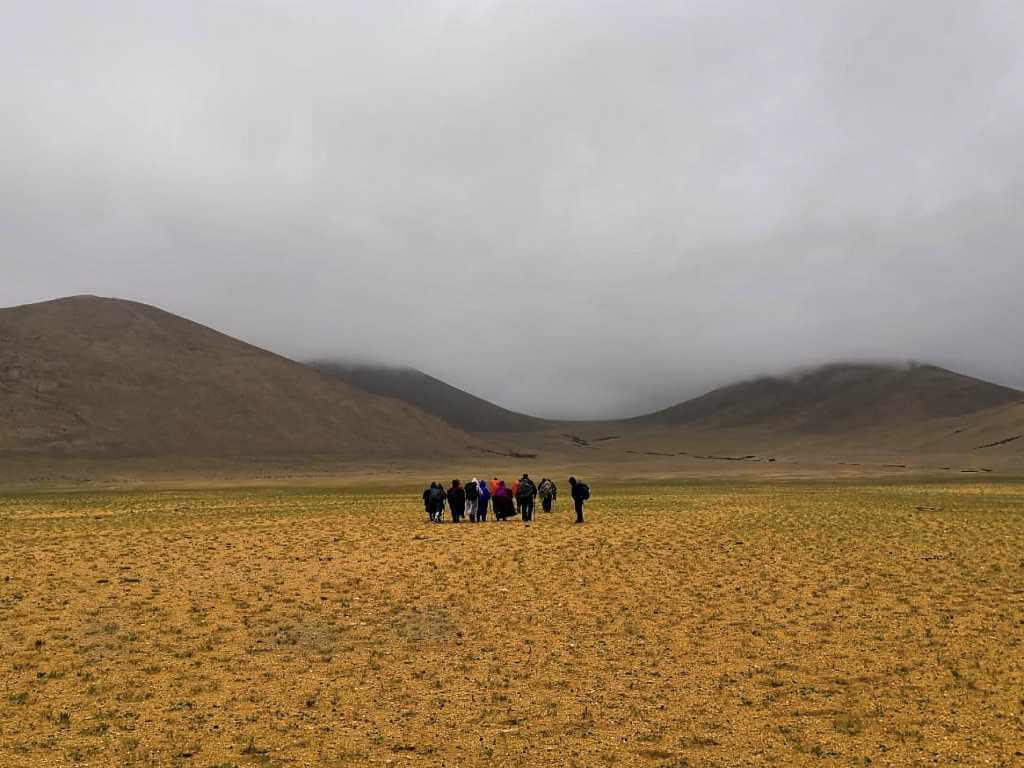 The trek from Rumtse to Tso Moriri across the Changthang region is one of the most picturesque walks in the Himalayas. Beyond the beaten trail, the trek passes though some of the most exotic and untouched landscapes in the country.
With no crowd and complete serenity for company, the walk covers spectacular mountain views, gorgeous campsites, meandering streams, stunning alpine lakes and remote Nomadic settlements. 
Starting from Rumtse, our trekking adventure also includes thrilling high-altitude pass crossings to reach Tso Moriri. Over 7 days, we cross over six mountain passes namely Kyamar La, Mandalchan La, Shibuk La, Kyamayuri La, Kartse La and finally Yalung Nyau La. All the passes stand at altitudes above 16000 feet with the highest one being at 17847 feet. The pass crossings are challenging but the exceptional views from every pass ensure our trek is not just full of adventure but also a nature lovers' paradise.
For Trip Booking, Costs and More Details, Please Contact Us:
A personalized itinerary can be crafted based on your group's interests, expectations, and preferred dates and time duration. For tailoring a suitable Ladakh plan just for you, please Call/Whatsapp on +91 8951064013 or mail us at contact@ekaxp.in